According to European Commission, Regulation (EU) 2016/425 covers the design, manufacture and marketing of PPE. It defines legal obligations to ensure PPE on the EU internal market provides the highest level of protection against risks. The CE mark affixed to PPE will provide evidence of compliance which product applicable to EU legislation. It indicates risk categories of which PPE is intended to protect users, such as protective clothing complies with Category III is appropriate to prevent death or irreversible health damages.
Standard Definition of Protective Clothing
In order to facilitate selection of appropriate protective clothing, the European Union has listed different standards of protection and its pictogram.
Chemical Protective Clothing - Category III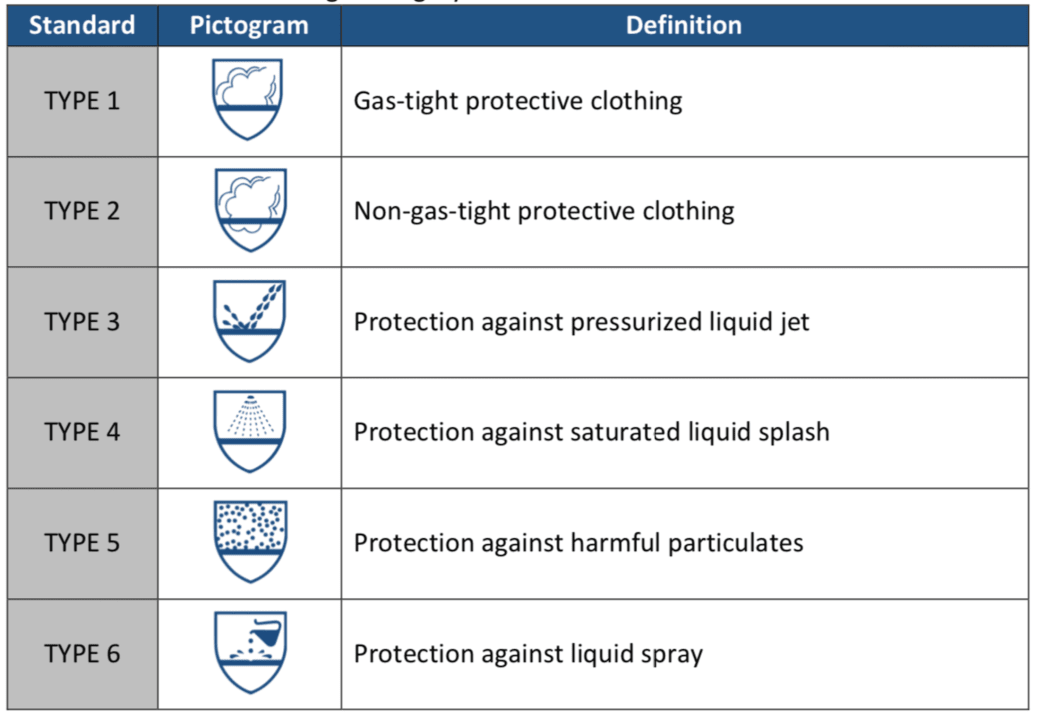 Other Standards of Protection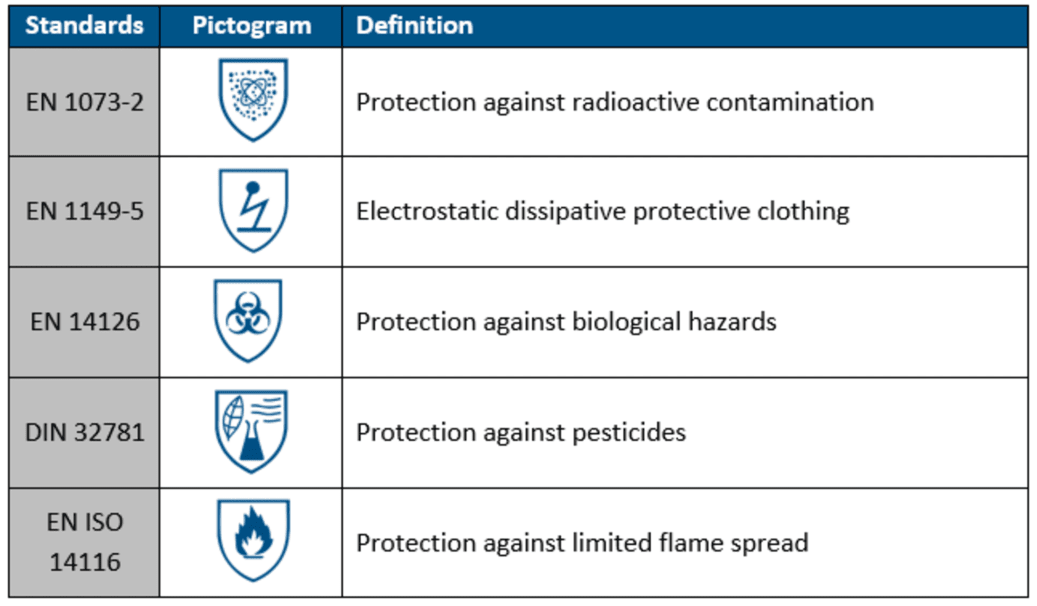 Test Method for Standard Categorization
For protective clothing to pass standard tests, it must meet or exceed minimum requirements of materials' physical and chemical properties. Once test results are confirmed, it is qualified to carry standard pictogram and need to be correctly identified or labeled on marketing materials.
Type 1 EN 943-1 Gas-tight suits / Type 2 EN 943-1 Non-gas-tight suits
ARTICLE CONTINUES BELOW