For the last two courses of the year we'll be focusing on what happens outside of the domestic situation, with a masterclass in international health and safety and our ever-popular travel safety programme.
These two events will help you to understand the issues surrounding an international and travelling workforce, global regulatory regimes, how different organisations deal with the various challenges and tools and techniques you can deploy to keep your staff safe.
If you have travelling staff (both domestically and internationally), or work in an international organisation, these courses will help improve your knowledge and improve your safety programme.
The International Health and Safety Masterclass – 14th November 2018
In this course discover what international health and safety is, and what we can learn from colleagues around the world and in different industries.
Designed to help business leaders and risk and safety professionals understand how we can learn from our colleagues from different industries and countries to help us improve health and safety programmes, this masterclass will ensure that senior leaders are knowledgeable about the issues they face internationally.
What's in the masterclass?
The masterclass provides an insight to identifying and understanding how health and safety is influenced around our planet. The aim is to give an overview of how regulation takes place across the regions and how regulatory practice and enforcement influence business in managing health and safety.
The masterclass will also focus on how different industry programs can influence safety or the industry you work in, the importance of being a trusted advisor, using consultation as a key stakeholder management tool and how other countries excel at safety.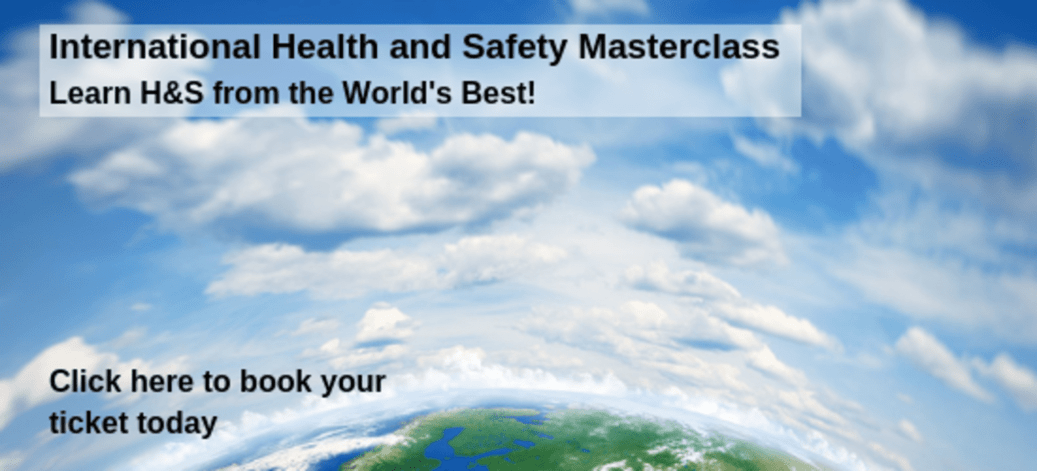 ARTICLE CONTINUES BELOW