The recently released 55-51 range is developed using our innovative Rhino Yarn™ technology to deliver high level cut resistance in a fine 15 gauge, lightweight glove with incredible dexterity and tactility. Find out more about each of the styles below to see which solution is best for you and your workforce.
55-5123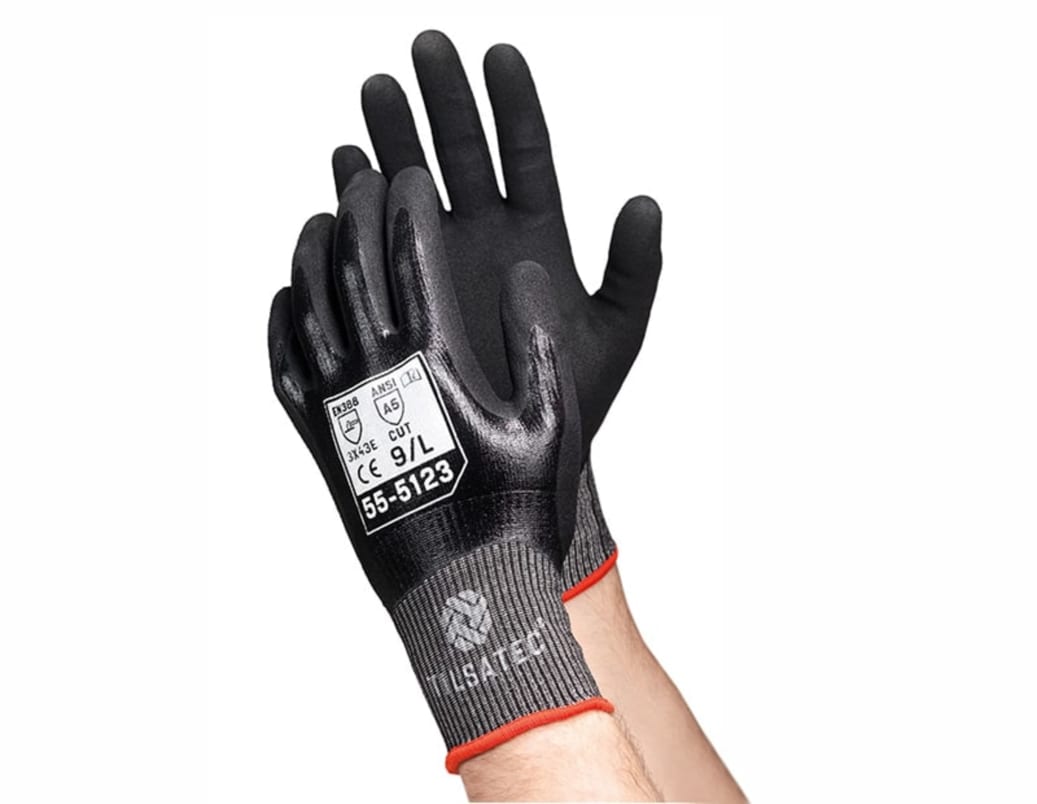 The dual coated 55-5123 delivers best in class level E cut protection, tactility, and grip. Fully coated in flat nitrile to repel oil and liquids away from the skin, hands are kept dry and clean. Reinforced with a micropore foam nitrile palm coating, the glove provides increased dry grip and oil grip performance for secure handling when you need it most.
Ideal for use in the automotive industry, primary assembly, metal stamping, metal fabrication, waste management, recycling and any environment requiring high cut resistance and oil grip. For more information, please click here.
55-5120
The 55-5120 is a palm coated micropore foam nitrile version of the 55-5123, delivering the same high level E cut protection in a light, form-fitting, seamless 15 gauge glove. Providing 360° breathability for all day comfort and coolness, hands are free from irritation and sweat.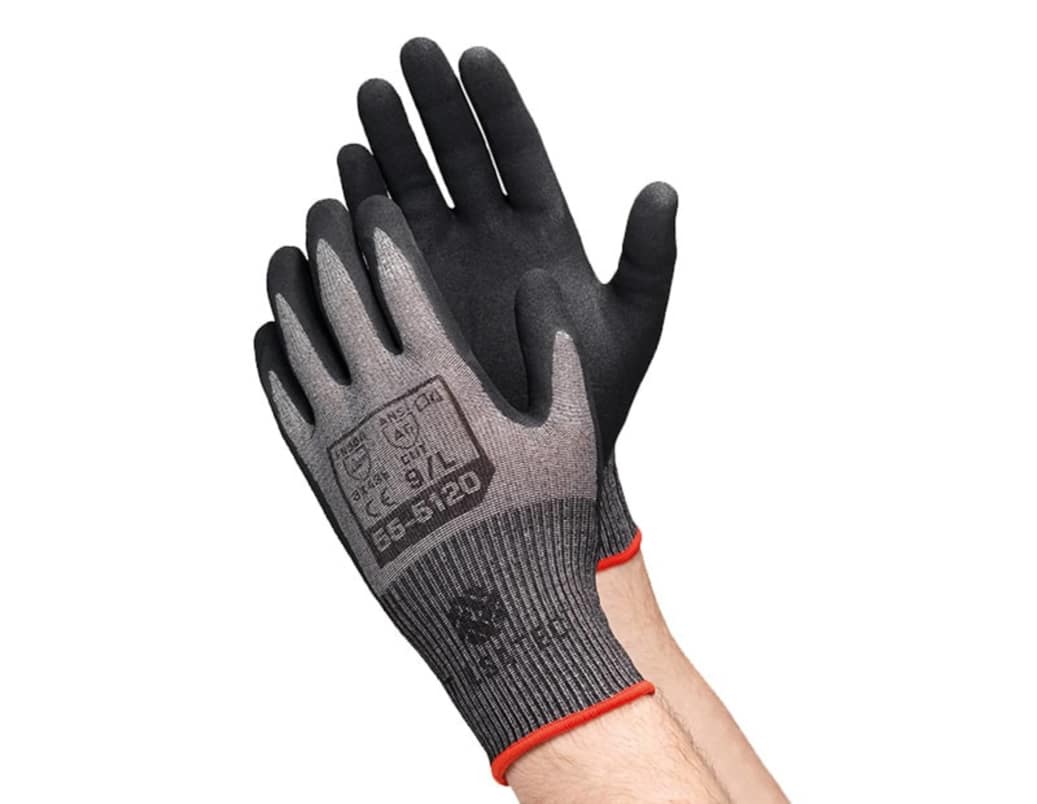 Designed to ensure high-level protection from cuts, wearers can still perform the most intricate tasks, assemble small parts and handle fixings with ease, reducing the need to remove gloves mid-task.
The sandy micropore foam nitrile coating is proven to be non-marking of soft coat glass, making it ideal for glass and glazing manufacturing as well as small to medium assembly, metal stamping, construction, aerospace and general handling. For more information, please click here.
ARTICLE CONTINUES BELOW