Cutting tools like box cutters and utility knives are found in almost every industrial setting. Useful as they are, however, cutting tools are inherently dangerous. Every EHS manager must mitigate the hazard posed by these tools.
Cutting tool manufacturers have done their part by designing safety knives. Traditionally, this has meant creating handle features that minimize blade exposure. Gloves also help, but many employees take issue with how cumbersome they can be. The extra steps of having gloves on hand and actually putting them on also poses an inconvenience that can result in employees foregoing this important safety protocol.
Even with these steps, however, the root of the problem remains: the dangerous blade is what causes lacerations.
Slice is the only company to offer safety handles with safety blades.
The Slice Finger-Friendly® Blade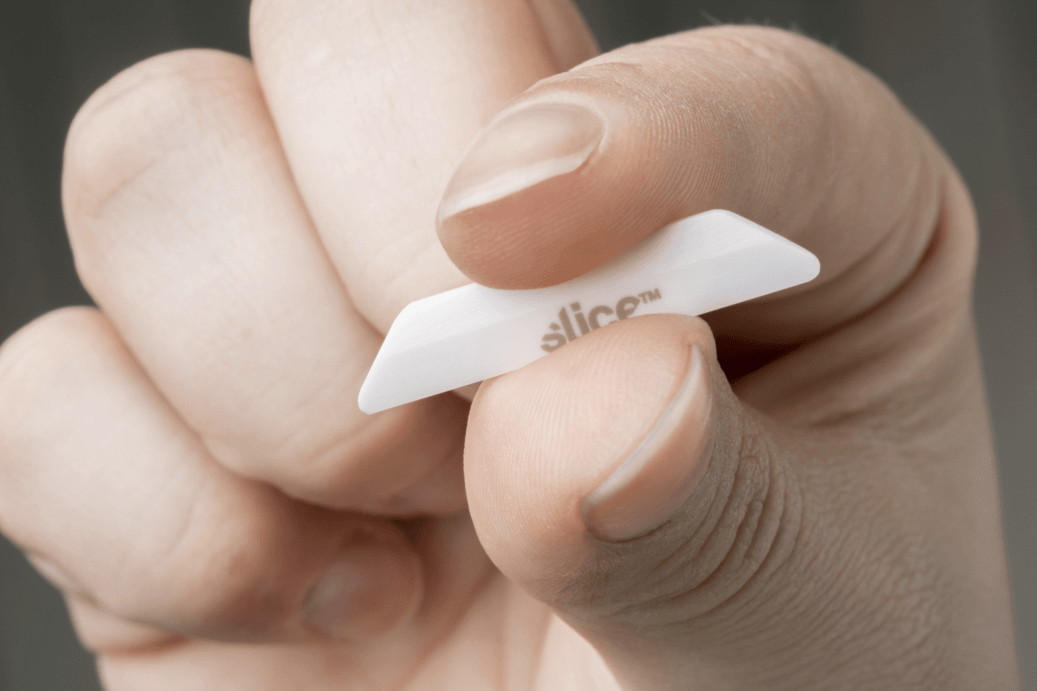 Slice blades are made of an advanced ceramic—100 percent zirconium oxide, to be specific—and feature a proprietary grind that makes the cutting edge safe to the touch.
Other ceramic blades and traditional metal blades are overly sharp out of the box. For metal this is particularly necessary because the material dulls relatively quickly. Blades are at their most dangerous when they are overly sharp and when they're too dull.
Another advantage Slice ceramic blades have over metal counterparts is that they last up to 11 times longer. This means better value and fewer blade changes. Handling a blade is a high-risk situation for cuts; the less often you do it, the better.
When you do have to change out one of the Slice replaceable blades, here's one more upside: there's no need to use a sharps container to dispose of the old one.
ARTICLE CONTINUES BELOW