Cushioning, airiness, flexibility – these properties not only determine the quality of a modern running shoe, they also represent some of the requirements of today's safety footwear. Wearers expect maxi-mum comfort, innovative technology and attractive design.
With the next generation of the MOTION PROTECT range, PUMA SAFETY has once again kept abreast of the times. Behind the likely design-award look of this safety footwear is an entire powerhouse of innovative features and comfort.
The extraordinary sole design with a double-foamed midsole made of IMPULSE.FOAM in different densities make the models in the MOTION PROTECT range ideal for long work days with lots of standing and walking. The IMPULSE.FOAM® of the midsole not only absorbs impact forces, but also actively returns up to 55% of energy to the wearer. This IMPULSE.FOAM responsiveness therefore facilitates easy, consistent movement and helps to protect joints and ligaments.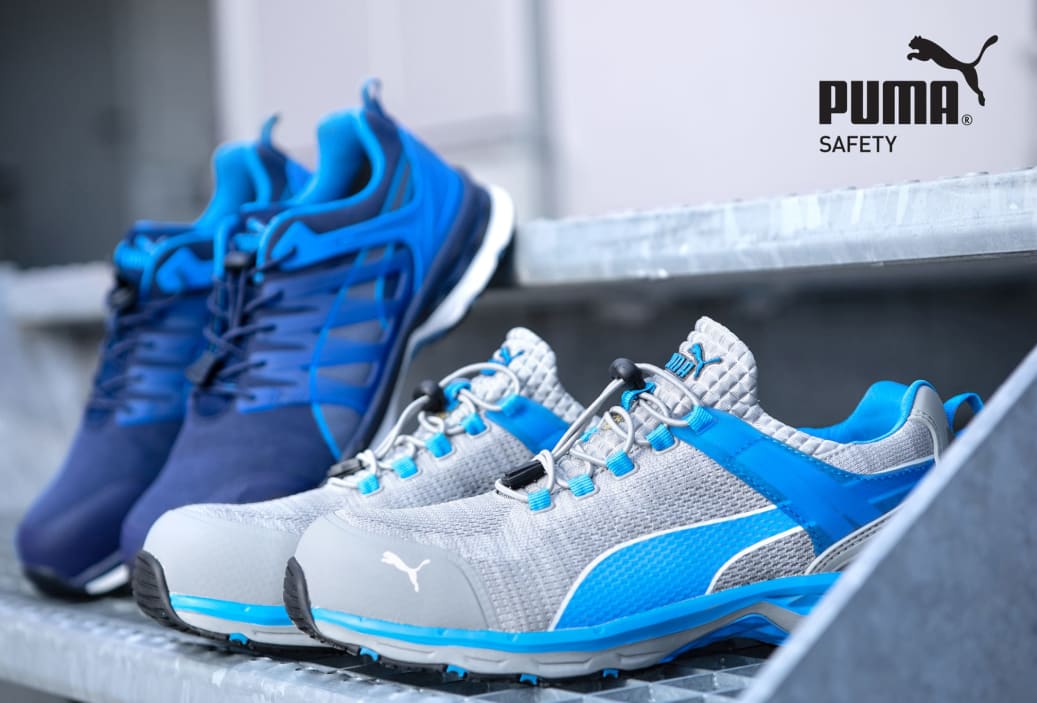 The up to 300°C heat resistant HRO, SRC rubber outsole with anti-slip sole profile provides assurance with every step and is also extremely durable. Perfect for rigorous everyday work. Specially positioned flex grooves in the sole profile also ensure high flexibility and thus natural movement. The 3D diamond structure of the torsion control element in the middle of the sole provides optimum stability, by preventing lateral twisting of the foot. It also provides support when using spades and ladders.
Thanks to the evercusion®BA footbed, the foot's natural rolling movement is also supported. The highly breathable evercushion® foam transports moisture away from the foot and ensures a pleasant microclimate inside the shoe. The anatomical shape features longitudinal arch support, thereby protecting joints and ligaments from injury.
The innovative SAFETY KNIT and FUSETEC outer fabrics provide a high degree of comfort. SAFETY KNIT fits the foot like a sock, thereby providing support without pinching. FUSETEC dispenses with seams, especially around the heel, making it light, flexible and robust. The shaft is moulded from a single element, thereby lending it a smooth, lean silhouette.
And MOTION PROTECT has even more special features. In the RUSH 2.0 MID model, a stretch fabric collar replaces the traditional dust tongue (mono-sock version). This material is optimally adaptable to every movement and makes the shoes easier to fasten. Many models also come with elastic quick lace-up, so that the wearer no longer has to worry about tying their laces perfectly or even open shoelaces. All they need do is tighten or loosen the fastener. Another major advantage of this quick lace-up system is that it distributes the pressure of the shoelaces evenly over the entire foot. Every box of shoes also contains a pair of conventional laces.
The fibreglass toecap and flexible, non-metallic FAP® composite also guarantee safety in accordance with EN ISO 20345. The MOTION PROTECT models are available in safety classes S1P and S3. All models have ESD features and are available in sizes 39 – 48.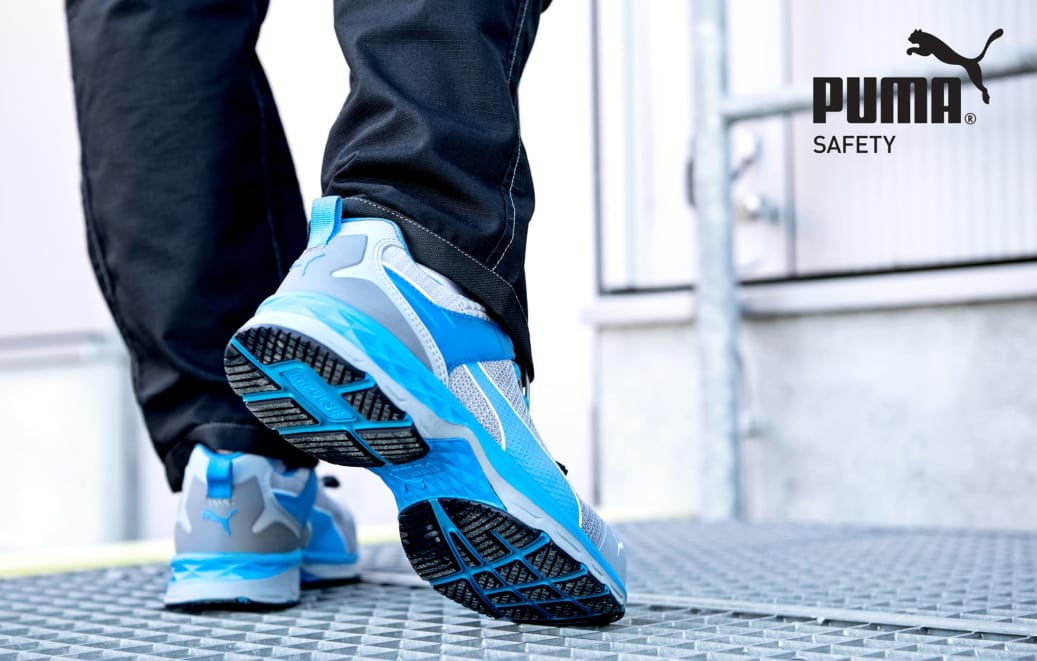 ARTICLE CONTINUES BELOW