Testimony to this fact can be provided by Al Masaood Oil & Gas, which following its formation in 1971, became one of the first oil and gas suppliers and contractors in the United Arab Emirates (UAE). Al Masaood has supplied around 800 BM25 portable gas detectors into a host of onshore and offshore projects, including 200 of the latest-generation wireless models. The company acquires the units directly from OldhamSimtronics.
"We selected the BM25 because we can trust and depend on its performance in the harsh environments in which we operate" states Ammar Maarouf, Department Manager, Airloop & H2S Safety Services, Al Masaood Oil & Gas. "The BM25's robust construction and intelligent design make it one of the best detectors to be deployed in applications where area monitoring is a critical part of the safety system."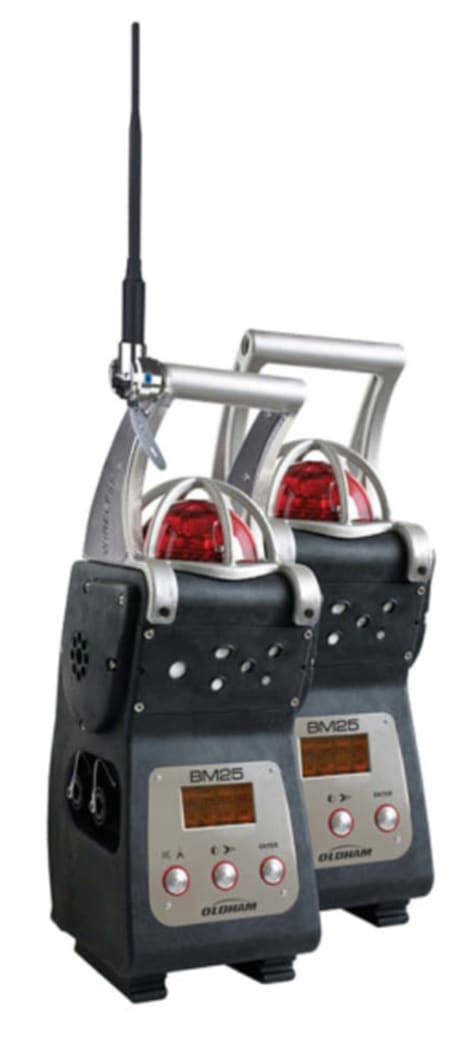 The BM25 was designed for team protection or area surveillance, and is ideally suited to perimeter monitoring, rig overhauls, and mobile or short-term work where fixed detection systems are not practical. Providing the capability to monitor one-to-five gases simultaneously, the BM25 packs the benefits of a fixed area monitor into a rugged, user-friendly and transportable instrument; a factor that has long-appealed to Al Masaood.
Around 10 years after the introduction of the first-generation BM25, the monitor continues to be the tried and trusted go-to solution within the transportable gas detection market.
With over 900 employees, Abu Dhabi-based Al Masaood Oil & Gas provides advanced energy services into upstream and downstream operations. Its Air Loop & H2S Safety business unit also supplies, calibrates and services various application-specific products across the UAE, including portable gas monitors, for both sales-based and rental-based projects.
"Provide us with a challenge and we'll find the right solution," says Mr Maarouf. "Portable gas detection and area monitoring has been a key competency for many years, and here we rely on various solutions from 3M Gas & Flame Detection, including the PS200 multi-gas detector, as well as the BM25."
Up to five gases can be monitored simultaneously using the BM25; interchangeable sensors are available for AsH3, CO, CO2, H2, HCl, HCN, NO2, NH3, O2, PH3, SiH4 and SO2. When the BM25 detects a hazardous 1/2 level of gas, the top-mounted beacon sends a flashing, bright signal in all directions while emitting a powerful, 103dB siren alarm.
"with 14,000 units in operation worldwide, BM25 multi-gas detectors are technologically capable and highly proven devices"
"The standard BM25 can send alarms via alarm transfer cables, however, the latest-generation BM25 Wireless sends alarms, faults and readings using a 2.4GHz wireless signal," explains Mr Maarouf. "This setup can create a safety perimeter around a detected atmospheric hazard, or transmit a manually initiated emergency signal over a wide area."
ARTICLE CONTINUES BELOW