As part of managing the health and safety of your company, you have to control the risks in the workplace. To do this, you need to think about what might cause harm to people and decide whether you are taking reasonable steps to prevent that harm. This is known as risk assessment and it is something you are required by law in most countries to carry out.
You are probably already taking all the necessary steps to protect your employees, but your risk assessment will help you decide whether you have covered for potential hazards at work place. Evaluate how accidents and health risk could happen and concentrate on real risks – those that are most likely to happen and which will cause the most harm.
For some risks, regulations require particular control measures. Like the use of flame retardant workwear. The use of protective clothing in modern world is now more or less an integral part as a safety measure to address the potential work place risks caused by heat.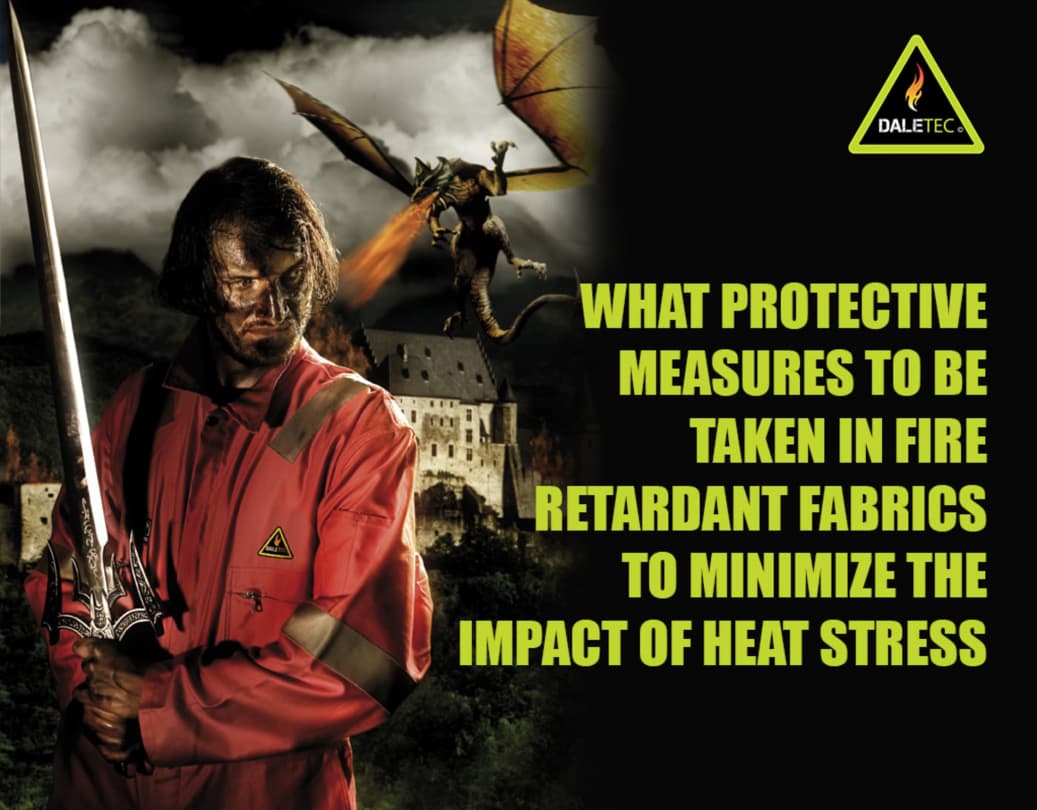 You often evaluate the protective clothing according to the fire hazard in the work place, and equip your work force accordingly, even if the risk of a fire/flame accident is very unlikely to happen.
Even the slightest chance of a fire/flame accident makes it extremely important for the companies to use workwear made of fire resistant fabric, because the potential fatal consequences of such an injury.
Majority of the PPE managers are aware that more people collapse or even die of heat stress at work rather than flash fire accidents so they need to select appropriate protective gear in consideration of this aspect.
Heat stress occurs when the body's capability of controlling its internal temperature starts to fail.External factors that you mostly cannot influence yourselves; air temperature, exposure to direct sunlight, humidity, the heated environment in a work site, may lead to heat stress. Other factors such as work rate, and protective fabrics in garments worn while working can also contribute to heat stress.
The body reacts to heat by increasing the blood flow to the skin's surface and by sweating.This results in cooling as sweat evaporates from the body's surface. Workers wearing protective clothing and performing heavy work in hot and humid conditions could be at risk of heat stress since evaporation of sweat is controlled by the type of clothing and also because of the humidity of the environment.
Heat will be produced within the body due to the work rate and if insufficient heat is lost, core body temperature will rise.When the core body temperature rises the body reacts by increasing the amount of sweat produced and this could lead to dehydration.
ARTICLE CONTINUES BELOW