An exclusive site visit to the Manlift MEWP rental depot in Dubai, UAE – offering a rare opportunity for a behind-the-scenes look at operations – has been announced by the International Powered Access Federation (IPAF) as part of the programme for the 2019 IPAF Summit, while the nominations deadline for the 2019 International Awards for Powered Access (IAPAs) has been extended by two weeks until 14 December 2018.
Manlift is one of the largest rental companies in Dubai and its hi-tech depot will be opened to attendees of the IPAF Summit & IAPAs by invitation only. The visit will be held on 7 March 2019 and must be booked at the same time as tickets for the Summit and IAPAs awards dinner, both hosted at the Radisson Blu Diera Creek, Dubai, on 6 March. Places are strictly limited and will be allocated on a first come, first served basis, and there will be a small administration fee to secure places and to help cover the cost of transportation and refreshments.
Booking is open now via www.iapa-summit.info, while nomination forms for the various IAPAs are also still available, with the deadline for entries having been extended from 30 November to Friday 14 December, in order to allow the maximum number of quality submissions in each category.
Robert Cavaleri, Regional Safety, Training & Compliance Manager for Manlift and Chairman of the IPAF Middle East Council, says of the visit:
"Manlift will offer a limited number of IPAF Summit delegates an exclusive 60-minute tour, and we will walk visitors to our Dubai depot through the Manlift Way, which aims to deliver the best customer experience to all our clients.
"We will show visitors what happens to a MEWP, from coming off-rent, through the various processes to get it back on to the ready line for the next customer in safe, reliable and 'looking good' condition. Key areas of the depot process will be highlighted that help reduce waste, ensure safety and increase efficiency in each of our processes in the cycle.
"We encourage discussion on key topics including transportation, load-unload procedures, post-hire checks, maintenance options, depot flow, training, telemetry, inventory, logistics and more, and will also have some of our unique inventory of MEWPs available for visitors to inspect and ask questions about.
"I am sure it will be a very comprehensive visit and I urge people to book on to the tour when booking their place at the IPAF Summit & IAPAs."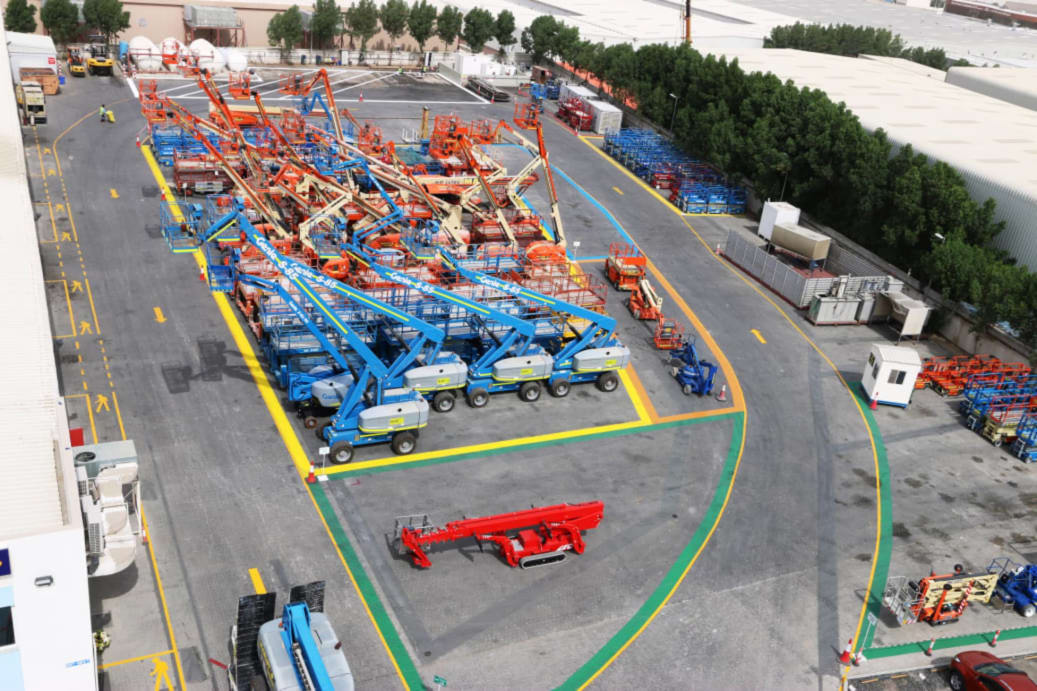 Tim Whiteman, CEO & MD of IPAF, comments: "This is the first time IPAF and its event media partner Access International has brought the Summit & IAPAs to the Middle East, and interest is already high among IPAF members and regular attendees.
ARTICLE CONTINUES BELOW