It's easy to jump to conclusions when it comes to incidents, but what you perceive to be true isn't always so. That's why a thorough investigation is critical to figuring out the root cause of an incident or near-miss event, and using that knowledge is necessary to help prevent future unwanted events.
But looks can be deceiving in the world of Incident Investigations.
There's a well-traveled "ambiguous illusion," which has become known as the "Boring Figure." It appears to have originated on a 19th century German postcard, and the illustration has been making its way around cyberspace for decades now. (Incidentally, it's not called "boring" because observing it is a snore, but because an experimental psychologist named Edwin Boring wrote a paper about it in the 1930s.) If you look at the picture one way, it looks like a young woman wearing a bonnet staring off into the distance, but if you look at the picture from a different angle, the young woman's ear becomes an eye, her necklace a mouth and her neck the chin of an older woman. A British cartoonist even used the image in the satirical magazine Puck in 1915 with the crass title "My Wife and My Mother-in-Law" attached to it.
There's a good lesson here. Things are not always as they seem in art—and that holds true for workplace incidents as well. In other words, it's wise not to assume anything when it comes to Incident Investigations. Let the facts of the investigation speak for themselves.
Getting Organized
The fact is that most safety personnel in organizations don't have experience dealing with major incidents because, thankfully, they don't happen very often. However, if they do occur, companies need to be prepared by having a solid plan in place. After calling the appropriate authorities, attending to anyone who was hurt, evacuating if necessary and securing the site, it's time to get organized for the investigation. It's important to understand from the outset that an investigation will only be successful if it is performed in a completely impartial way. Any bias will hinder the investigation, and, in the process, limit the ability to learn from the incident through lagging indicators.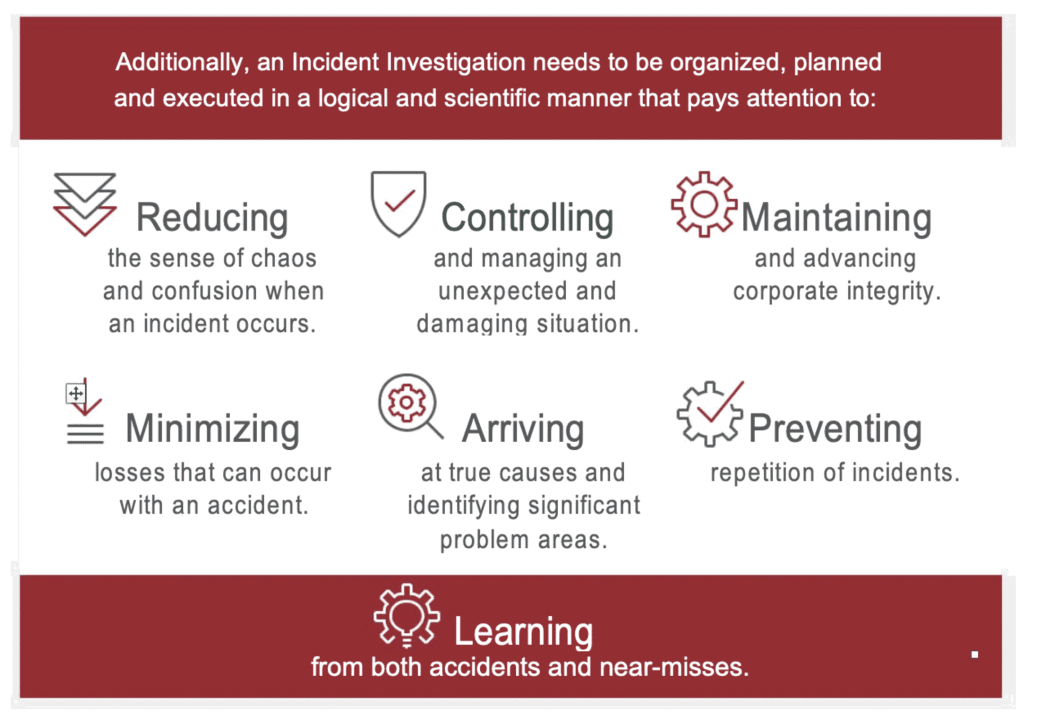 When investigating an incident, it is critical that the investigation is conducted in an organized fashion that is planned and executed in a logical and scientific manner. Also, pointing fingers and playing the "blame game" should not be part of any investigation. For the lead investigator or investigators, objectivity is key to determining what went wrong. This includes being able to filter out the emotional response of workers who might take things personally after an incident because a colleague was hurt or a piece of equipment they often work with failed, etc. It's hard to look at incidents objectively when emotions come into play, so part of an investigator's job is to manage any chaos with an even keel and temperament.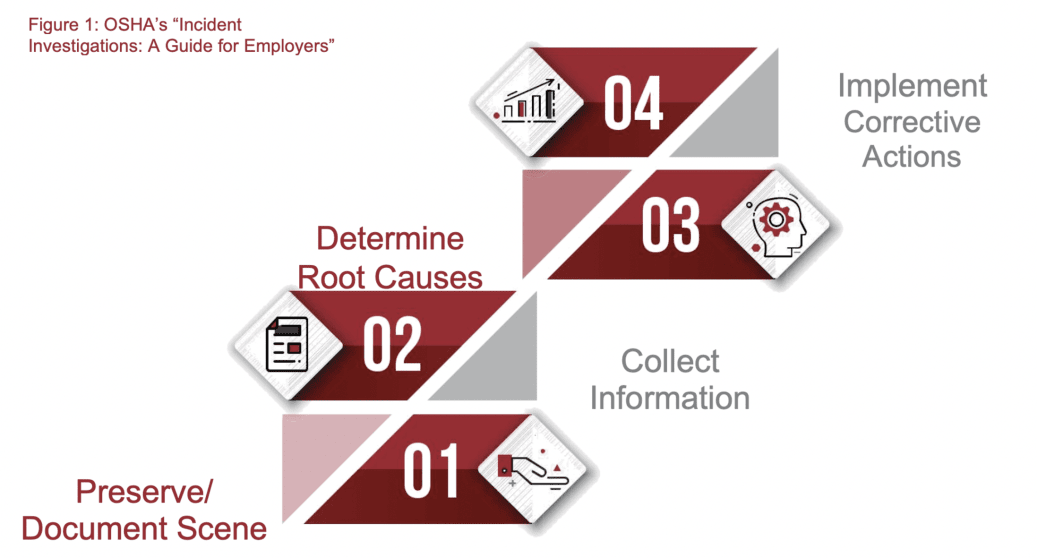 Starting the Investigation
ARTICLE CONTINUES BELOW