Lacerations are one of the most common injuries sustained in the workplace. The good news is that lacerations are largely preventable, given the right training and the right equipment. As concerns the latter, safety managers the world over are continually on the hunt for the safest safety knife—and we believe that search ends with Slice.
Why Focusing on Lacerations is Important
Before talking about cutters and blades, it's important to give a brief look at why laceration prevention should be a key workplace safety focus.
First off, cuts hurt. Even small lacerations, like a paper cut, can be irritatingly painful for days. More serious lacerations not only cause pain, but they can lead to severed connective tissue or nerves, and permanent damage. This can require hospital visits, surgery, and follow-up care.
While any serious cut is best avoided, those sustained on the hand can have a particularly bad impact on workers, sidelining or handicapping them for days, weeks, even months. What job doesn't require you to use your hands?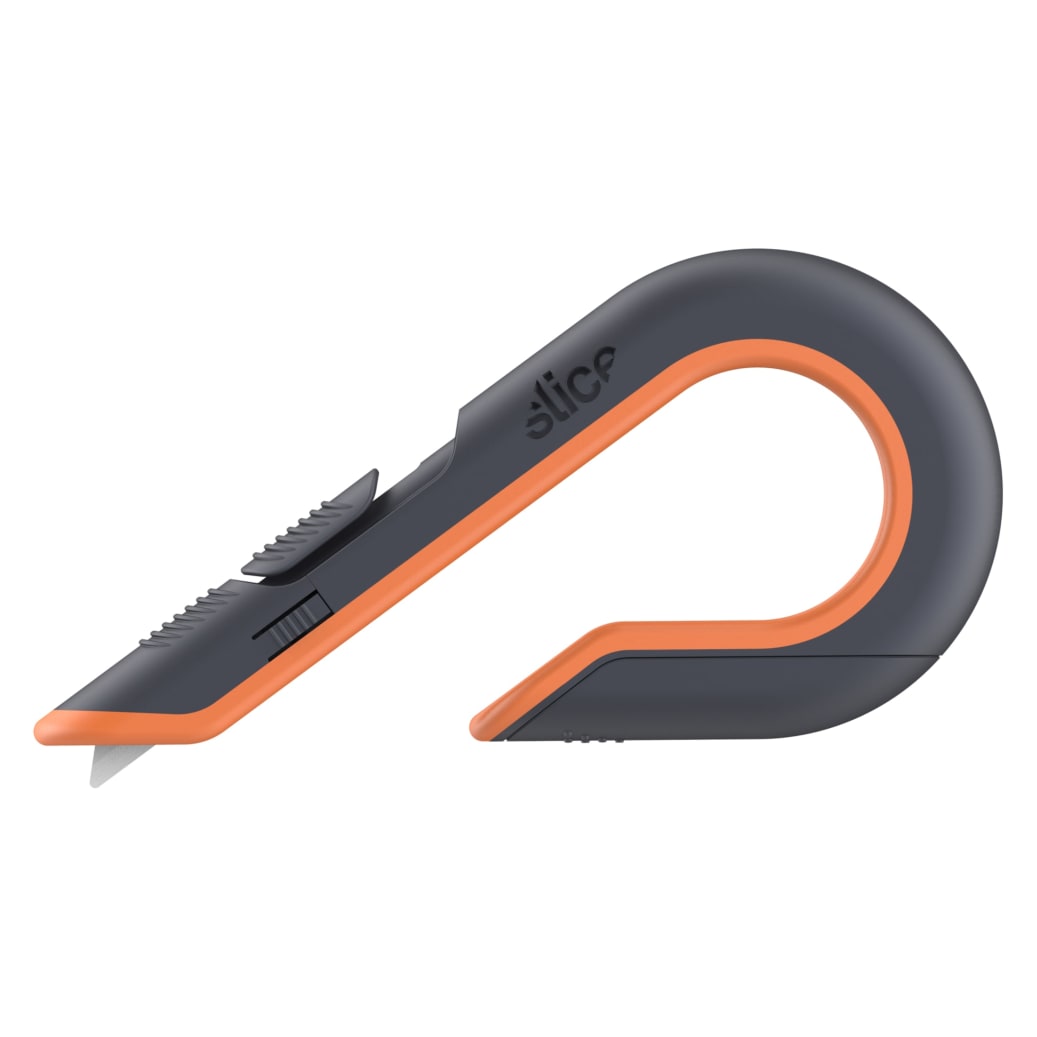 For the employer, lacerations are shockingly expensive, once you consider all of the direct and indirect costs. In addition to the possible increase in insurance or worker's comp premiums, any injury disrupts productivity. There is also the cost of paid time off, if so required, and hiring temp help or overburdening staff to fill in for the injured party.
Bottom line, preventing lacerations should be a safety priority. You can get a jump on that by switching to Slice.
The Only Finger-Friendly® Blade
In the world of safety knives, the primary focus has been on handle design and reducing blade exposure. Certainly, these are steps in the right direction, but they don't get to the part of the cutter that does the damage: the blade.
ARTICLE CONTINUES BELOW