Narda Safety Test Solutions has put together two powerful measuring equipment packages for reliable safety measurements in electromagnetic fields (EMF) that are really special in many respects.
Flexible, yet tailor-made for practically any application or requirement; one targeted specifically for environmental protection and the other especially for health and safety at work. Both utilize the practical advantages of the highest technological standards. And the price of both these Power Packages, each comprising a device for low frequencies and one for high frequencies as well as a high frequency probe, could hardly be better: Narda, the RF measurement technology specialist is offering discounts of up to 25% for its latest EMF safety offensive.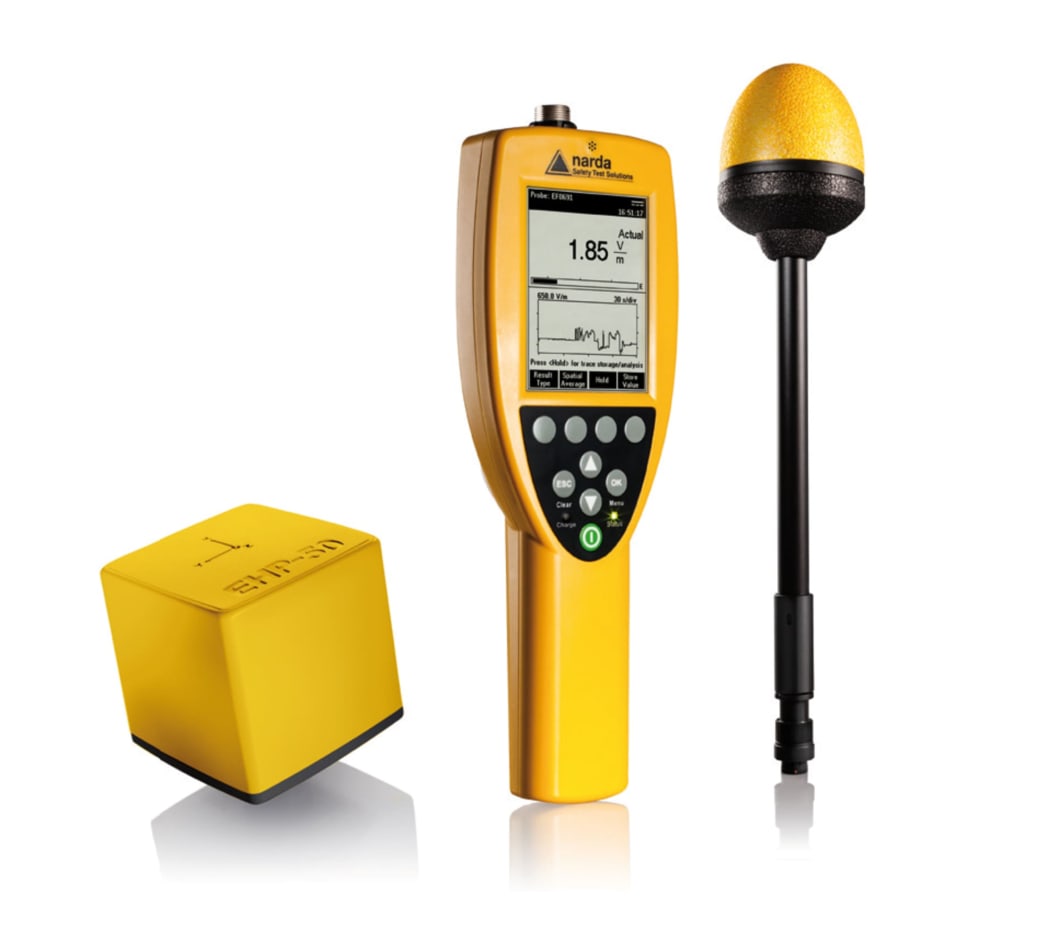 The Narda EMF Environment Package comprising EHP-50F and NBM-550 – equipped with your choice of high frequency probe
When a test technician is asked to take a closer look at the human safety in electromagnetic fields, there can be plenty of surprises. There is often a great deal of difference between the description of a subjectively perceived problem and the reality in terms of on-site measurement. It is therefore a good thing if the test expert a test kit that contains all the measuring equipment that is needed to make an indisputable, standard-compliant assessment of every EMF exposure level present. Each of these new intelligently compiled EMF Packages is designed to cover every eventuality in both environmental and occupational safety.
For the Environmental Package, the lineup consists of the Field Analyzer EHP, the NBM (Narda Broadband Field Meter) and a choice of high frequency probe. This choice is available for both packages. Together with the selected probe, the special Occupational Package includes an ELT (Exposure Level Tester) and the NBM. Users of these Narda combined packages gain the advantage of much more than the high quality of the individual components. Together, the devices represent a clear bonus in terms of efficiency and flexibility. Some equipment frequently changes its operating state, which often means that long-term measurements are needed for assessment. For example, the output power of base stations changes every millisecond. And current only flows in a welding machine at the exact moment that the weld is being made. Depending on the actual situation, the test technician can use one instrument to make a long-term measurement in order to detect the maximum value, while at the same time using the other device to make a different measurement. That saves valuable time, and can actually be an additional source of income.
The individual components
Narda's compact Field Analyzer EHP-50F for measuring extremely low frequency (ELF) electric and magnetic fields and the ELT-400 for capturing magnetic fields both operate in the frequency range from 1 Hz to 400 kHz. The NBM-550 measures from 100 kHz to 90 GHz using its various freely selectable high frequency probes. Both Power Packages can be complemented by the Magnetometer HP-01 from the Narda range to close the small gap from 0 to 1 Hz. The Environmental and Occupational Packages are both supplied in practical carrying cases.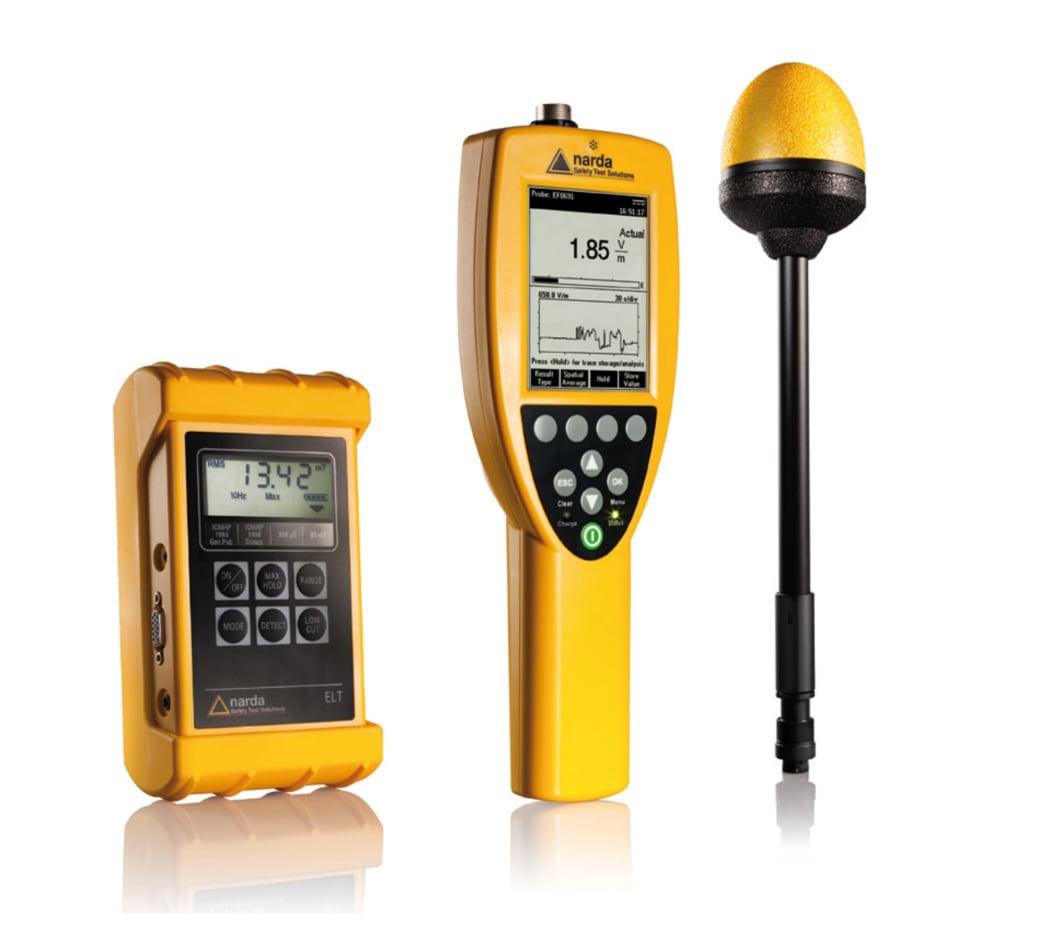 The Narda EMF Occupational Package comprising ELT-400 and NBM-550 – equipped with your choice of high frequency probe
ARTICLE CONTINUES BELOW