Mates in Mind announced the Highly Commended and Winners of their 2019 Impact Awards. This was the second year that the awards have taken place, hosted as part of the British Safety Council's prestigious the 2019 International Safety Awards gala dinner held at Grosvenor House in central London.
The Mates in Mind Impact Awards aim to recognise and celebrate the effort and good work of large organisations, SMEs and individuals across the UK. The awards are adjudicated by an independent panel of leading industry experts.
On announcing this year's award recipients James Rudoni, Managing Director of Mates in Mind said: "Our warmest congratulations to all our Winners and those who were Highly Commended - they should be proud of their achievement, but more than that, for their contributions to improving the mental health of their workforce and the wider industry.
"The Awards are only in their second year, as is the charity, but the number and quality of submissions we received were tremendous. We are delighted to see that the Awards are growing to become an annual highlight in the Mates in Mind calendar for our Supporters.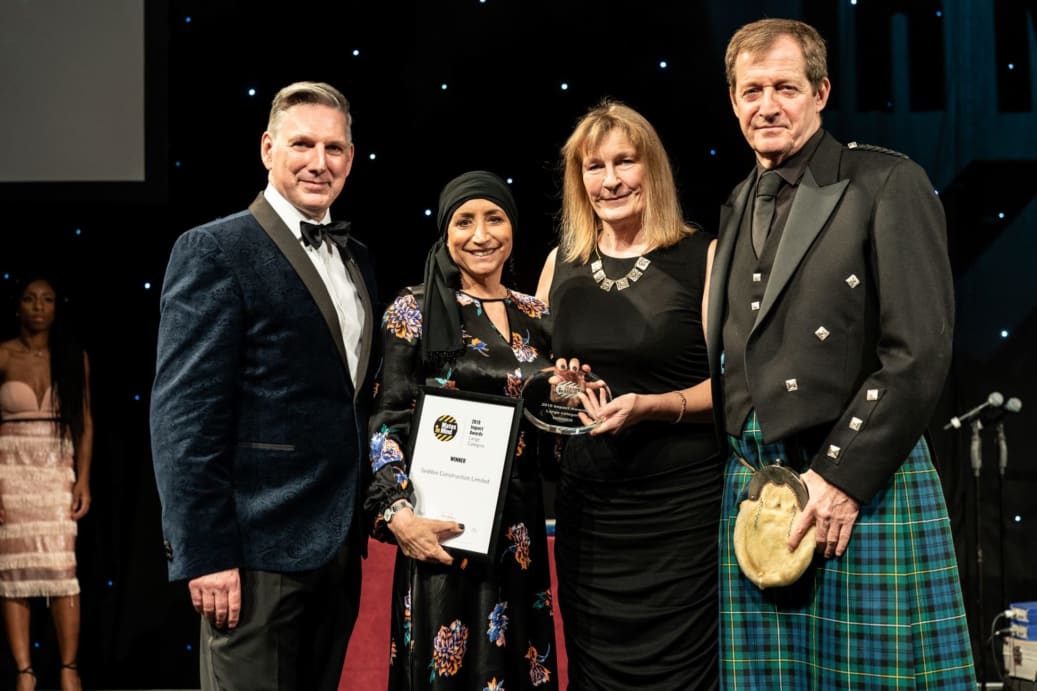 "I would also like to extend thanks to all who made time to apply and to our adjudicators who volunteered in support of this initiative. In addition to this, my congratulations to all those who were chosen to be shortlisted for the various categories. This in itself was a great achievement, so very well done to all the teams and individuals who reached that stage of the process."
The winner of the Mates in Mind 2019 Impact Award for the Large Organisations category was Seddon Construction Ltd. They were praised by the adjudication panel for having the courage to have a conversation following the tragic death of Jordan Bibby, one of their apprentices, as an organisation demonstrating true leadership to build a vision for the future that had inclusivity, health and wellbeing at its core.
The two organisations awarded Highly Commended for the Mates in Mind 2019 Impact Award for the Large Organisation category were Chevron Traffic Management and Network Rail: IP Western & Wales.
The winner of the Mates in Mind's 2019 Impact Award for the SME category was Artelia UK. The panel were particularly impressed by Artelia's efforts to use their role in managing supply chains and frameworks, to spread the message and touch as many people as possible. Their work with Mates in Mind was noted to not only have started people talking, but actively changing the way they work to look out for one another and through this, benefiting their business overall.
"the two organisations awarded Highly Commended for the Mates in Mind 2019 impact Award for the SME category were Wring Group and RSE Building Services"
ARTICLE CONTINUES BELOW