I am diabetic, and diabetes, which runs rampant in my family, is a leading cause of blindness. I also have scratches on my cornea, owing to the years I spent working an assembly line where safety glasses weren't required or even available for purchase. I have also been diagnosed as having the early stages of glaucoma.
I am a writer and a consultant which means I have to read copious amounts of reference material to make a living. The time will come where I will likely be sightless – provided something else doesn't kill me first. So I value my eyesight in a way that no one who hasn't had his or her eyesight threatened ever can. My advice to you is simple: WEAR YOUR SAFETY GLASSES.
Let me tell you a couple of stories about people who suffered eye injuries that were lessened or prevented, or not, by safety glasses.
Years ago, I was commissioned to produce a video immortalising the stories of people who had been the victims of serious injuries. They ranged from a woman who had received a severe cut on her thigh because she slid over on a picnic table and was impaled by a large sliver of wood, to a man who narrowly escaped death in a forklift truck accident. But for me, the most compelling story was of a young man who worked on a machine that would push parts into a hopper that in turn fed them into the next piece of equipment in the process. This particular piece of equipment needed to be cleaned after every load, so once it had completed its cycle the crew would feverishly sweep up any dross, or trash, or foreign objects. After one such occasion, the crew broke for lunch and sat eating and chatting, as the parts continued to accumulate in the machine some seven metres away.
Unbeknownst to the crew, someone had left a broom in the equipment area and it had become lodged inbetween the pillar and the wall-like component that pushed the parts. One of the crew looked over just in time to see the badly bowed broom handle snap and come flying, spearlike, at the crew.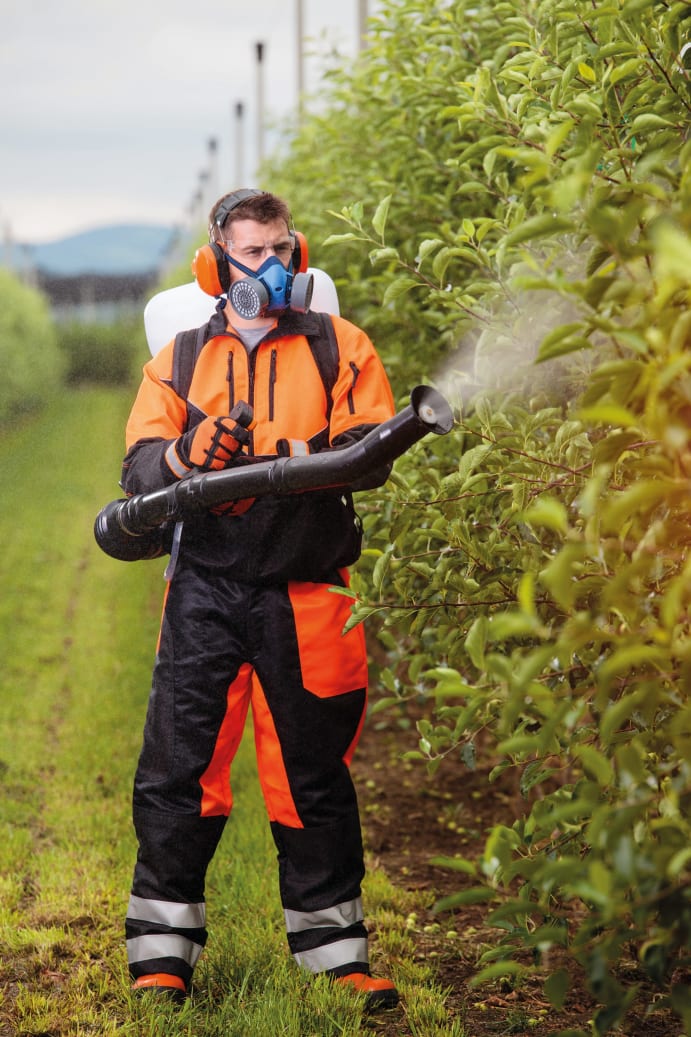 She shrieked. Her reaction caused one of her crew mates to look in the direction she was looking. As he did so, the trajectory of the jagged wooden stake saw its full force heading right for his eye. But as luck would have it, he was still wearing his safety glasses. Speaking about the incident, he told me: "I forgot to take off my safety glasses so I was sitting there like an idiot eating lunch wearing safety glasses." The broken broom handle struck him with enough force to penetrate the safety glasses and the jagged tip made the slightest of contact with his eye. The doctors told him that had he not reacted to the woman's scream he would have likely been struck in the back of the head and killed. Furthermore, had he not been wearing safety glasses he most assuredly would have lost his eye and most probably either died or suffered severe brain trauma. As he told me his story, his voice still crackled and broke as he relived the event.
"It just felt like someone had snapped me in the eye with a rubber band" he told me over and over.
Over the years I have heard specious arguments against wearing safety glasses, from "they don't fit right" to "how much protection are they really going to get me?" Based on his story I would say they offer a great deal of protection, but ultimately that's for you to judge. I know others who weren't so lucky.
A 32-year veteran of a now defunct company at which I worked, was employed setting up and operating a machine that dispensed industrial epoxy into a part. There were two lines running into the machine: one with epoxy and another with a catalyst to activate the chemical reaction that was required to meet the specifications. He was a chronic offender of the safety glasses requirement and there was just no reasoning with him. "In 32 years of working here I have never had as much as a speck of dust in my eye," he would say in defiance of his ludicrously adopted policy. One day while he was operating the machine, the epoxy line broke and sprayed a large amount of epoxy into the man's face.
ARTICLE CONTINUES BELOW