"Plan for the worst, hope for the best". A phrase I am sure lots of us have heard over the years. Despite the vast wealth of knowledge and technology in the world of safety, things inevitably still do go wrong. There are many, varied reasons for this, which is why we really should think of the "worst-case scenario" so we can plan accordingly.
Some would ask why we should plan for an emergency in the first place. Surely, it's the job of the emergency services to come and save us from disaster? This is great – unless of course we are on a boat in the middle of the ocean – a boat which is sinking. No problem, the navy and coastguard will come and save us. Unfortunately, they are many days away from our location. Again, fine, we can wait in the lifeboats. Wait, what's that? We haven't got any because we didn't think we'd need any?! The point here is we first have to save ourselves before others can help. So, emergency services and other third party rescue teams should only be part of the measures to tackle an unfolding drama. This article will focus on chemical safety, but first, let's look at what is considered an emergency.
What is an emergency?
Emergencies are usually situations where something bad has happened, and there needs to be some kind of rapid response, to prevent escalation. It could be something relatively simple, e.g. during a meeting a colleague complains of severe chest pain and struggles for breath, so an ambulance is called and he is taken to the nearest hospital for treatment.
Unfortunately, it could also be something far more complex. A worker spills a chemical, he breathes the fumes, and collapses. A colleague rushes to help him, but he is also overcome. The fumes then find some kind of ignition source, causing a fire. This fire is fanned by the wind towards an explosive material. We now have a major disaster on our hands; local fire and rescue services struggle to contain the situation.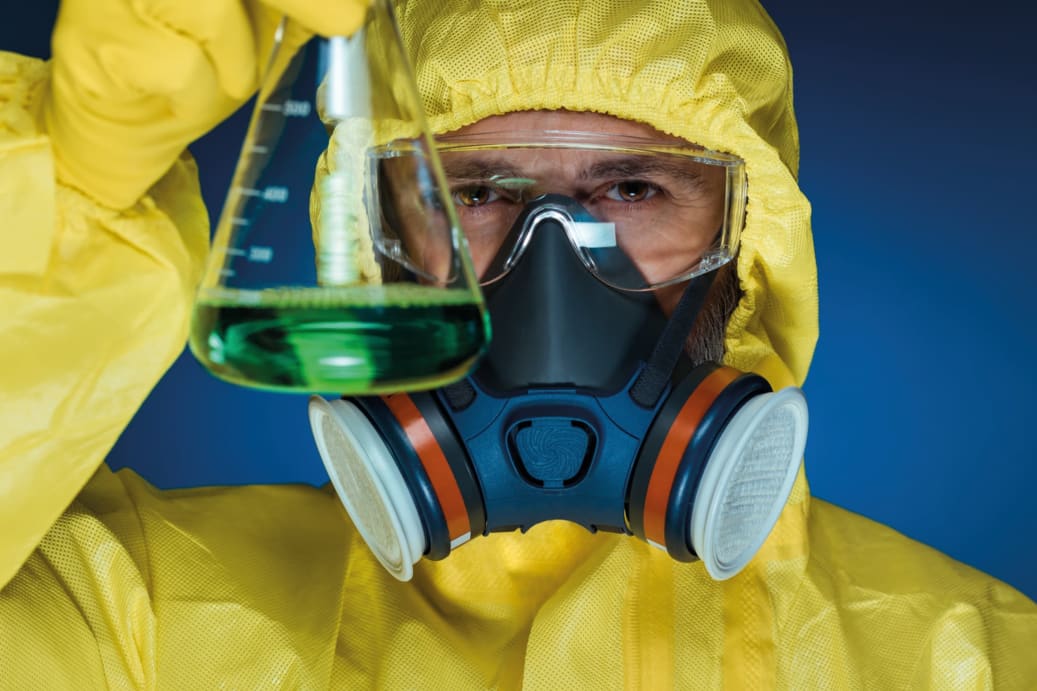 Specialist hazmat teams have to be called in, which takes time. So, a simple spillage of liquid ends up killing multiple people and causing wide-spread issues, because our only emergency procedure was to call the emergency services.
There are plenty of things we could do to prevent or mitigate escalation of a situation. Usually, this is where we would now discuss the importance of planning, drills and tests, training, coordination with emergency services and other third parties. This article, however, will look at hazardous substance related issues such as spills and releases of liquids, fumes and other forms of chemicals and materials.
The main focus of our discussion today will be measures such as eyebaths and showers. Let us first do some ground work, and look at the problem: the substances themselves.
Hazardous substances
ARTICLE CONTINUES BELOW