It seems that all around the world, work at height just will not disappear from the forefront of our minds as safety professionals. Recent statistics published by the UK's Health and Safety Executive have confirmed that falling from height is still the biggest cause of workplace fatalities – by quite a huge margin.
Despite several active campaigns to improve this tragic situation in the last three to five years, including many prosecutions for contravening Work at Height Regulations even when there have been no injuries or incidents, the number of fatalities and serious injuries from falls from height have remained pretty much the same. It's the classic plateau that we are unfortunately all too familiar with.
In other areas of the world, including the Middle East and Africa, deaths from falling from height are actually still increasing! So, what can we do? It's time we tried to think differently in this critical area of safety performance. First, we need to understand exactly why it is that people are still prepared to take unnecessary risk to their lives whilst working at height. We need to get inside the hearts and minds of the people that we are dealing with. The people that we most want to influence in this area.
Just imagine hanging by a thread more than 500m in the air from an iconic building such as Russia's Lakhta Centre – weighing in at 463m high – or the UK's Shard which is 310m to the tip. This may sound like the kind of death-defying stunt best performed by Tom Cruise or Jackie Chan, but for many industrial workers and engineers this is their normal Tuesday morning; this is their office and everyday workspace. There are people who actually enjoy working in these kind of environments although of course they are pretty rare, it's not easy to find people who are prepared to undertake such specialist work. Some would say that they are a rare breed of people.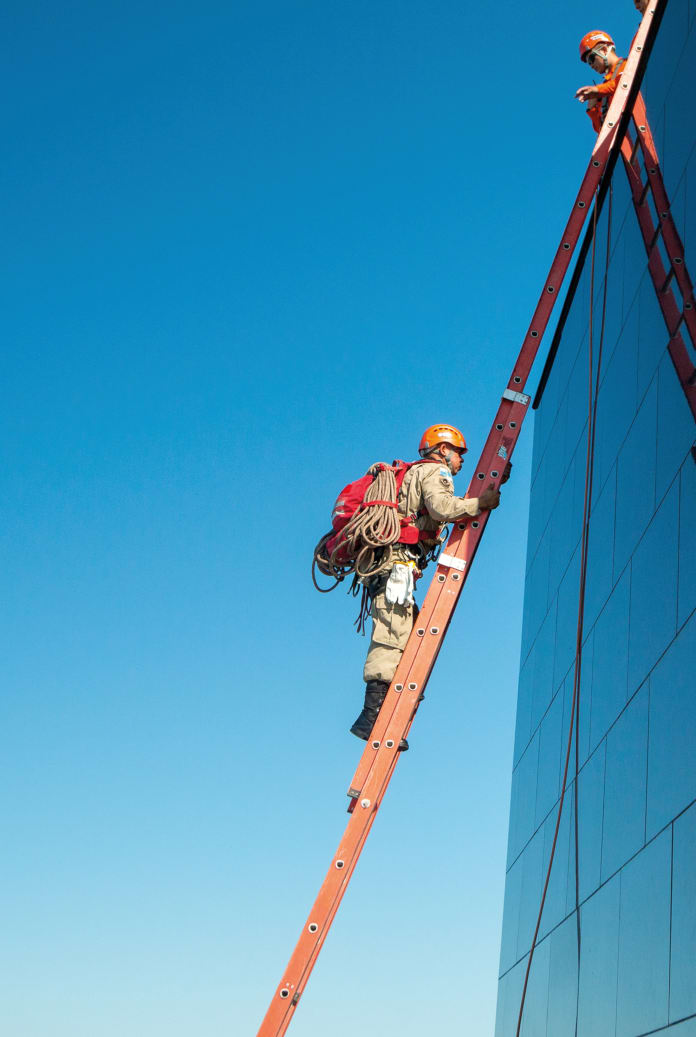 A spot of klettersteig
A very experienced rock climbing instructor was once addressing a group of around 30 people one morning just before he was about to take them into the Bavarian Alps for a spot of klettersteig (climbing and walking). Now aside from being an engaging adventure training instructor Jonny was a bit of a wannabe psychologist, he used to tell people how he would conduct a simple psychometric test on all of us whilst we were in the mountains.
The mountains will display your true personality type he told us, explaining that people fit into just three personality types once they get into the mountains:
"Rock hoppers" leap from rock to rock
"Bum shufflers" shuffle along the rock, scared to even stand up
"The rest" do exactly as the instructor tells them
We see similar categories of personality types in other areas of safety performance and people's behaviour when they are at height is a very clear differentiator.
ARTICLE CONTINUES BELOW