Industries rely on gas detection tubes for safety
As Uniphos Envirotronic Pvt. Ltd. (UEPL) celebrates its 25th year of operation in 2018, the evolution of the company and its products is impressive.
The first Uniphos tube developed in 1993 was for phosphine to address an emerging need at a metal phosphide laboratory at United Phosphorus Limited (UPL). Encouraged by the initial success, research and development continued until phosphine detector tubes as well as pistons and barrel pumps were perfected in 1994.
Today, the application of these detector tubes isn't just limited to phosphine. UEPL has more than 200 different detector tubes for measurement of hundreds of gases and vapours for ambient air, compressed air and ions in water, along with a variety of air sampling pumps. With this vast array of products, UEPL supports many industries including: shipping, pharmaceutical, fumigation, natural gas, volcanology, and clandestine lab investigations.
Shipping
Shipping containers that are used to transport materials and products globally are typically 20 or 40 feet in length, and depending upon the cargo, may contain a number of toxic gases and vapours. One such vapour is benzene which evolves from leather goods such as belts, wallets and purses. Rather than simply opening the large sealed doors, a tube or a probe is inserted through the container door to pull a sample of the atmosphere in the container.
Pharmaceutical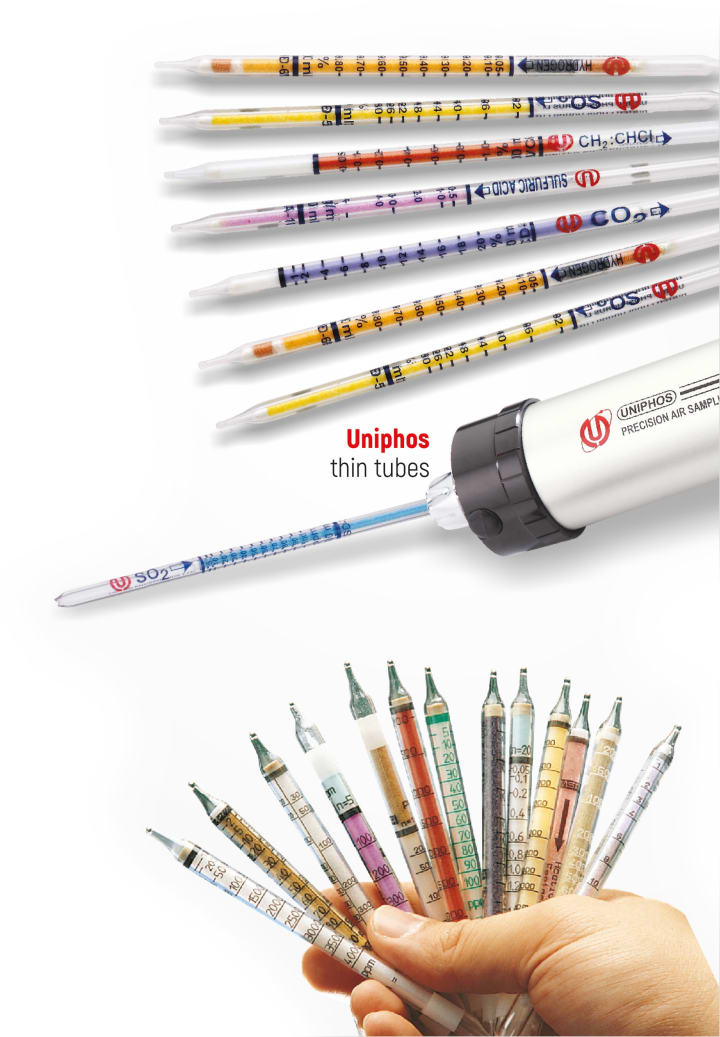 This market is a major user of tubes for compressed gas purity testing. The Uniphos Airtester is an ideal option to test for contaminants such as carbon dioxide, carbon monoxide, oil, water vapour and nitrogen dioxide directly from the pressurised air source. Testing may be conducted directly from the pressurized airline or the compressor.
Fumigation
ARTICLE CONTINUES BELOW