Although a common perception of health and safety legislation is that it can be excessive and onerous, it is important to remember that it exists for a very important reason – to prevent injury and loss of life. Kate Breslin, product manager at SGS, looks at the processes and procedures that should be implemented to create a safer working environment and why, when it comes to slips, trips and falls, creating an active culture of reporting and prevention should be adopted.
It is with disturbing regularity that we hear or read about accidents in the workplace that could have been prevented. Anyone who thinks that the issue of health and safety at work is overplayed should consider the fact that in the 12 months to April 2018 there were 144 people killed at work, according to the Health and Safety Executive (HSE). Furthermore, there were 71,062 injuries to employees reported under the Reporting of Injuries Diseases and Dangerous Occurrence Regulations (RIDDOR); 555,000 other injuries at work; and 30.7 million working days lost due to work related illness and injury.
Law and order
It is amazing to think that before 1974 approximately eight million employees had no legal safety protection at work. Although there was piecemeal legislation, which was often industry specific, The Health and Safety at Work etc Act 1974 was the first to provide the legal framework to promote, stimulate and encourage high standards in places of work.
Employers must now:
Provide and maintain safety equipment and safe systems of work
Provide information, training, instruction and supervision
Provide a written safety policy
In addition to this important piece of legislation, The Workplace (Health, Safety and Welfare) Regulations 1992 and The Management of Health and Safety at Work Regulations 1999 both contain a consistent set of requirements.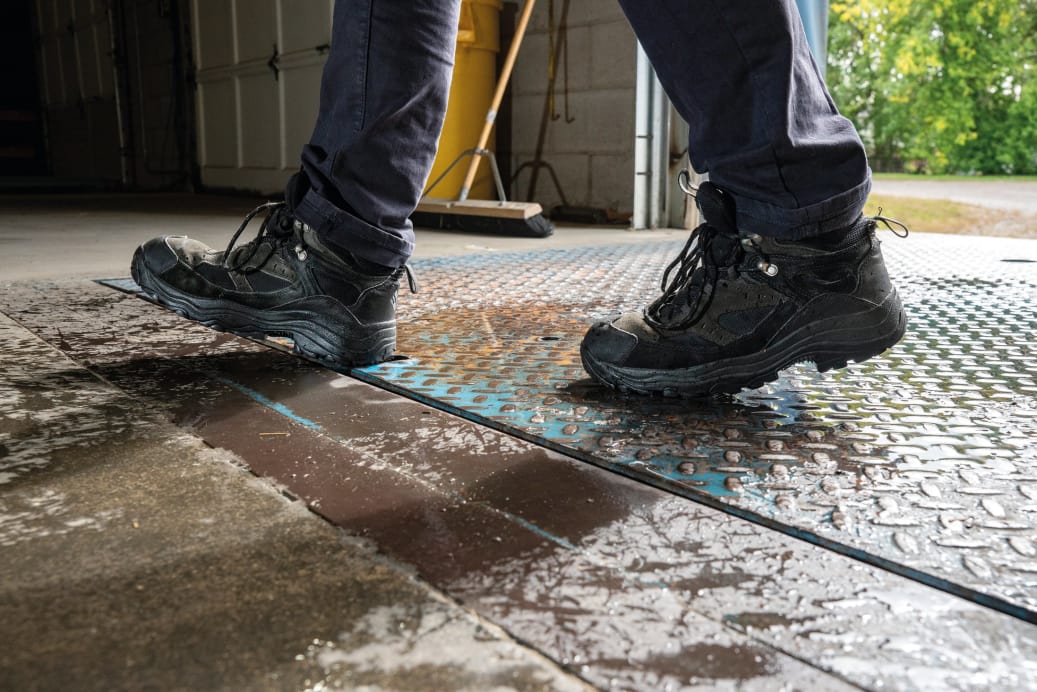 The Health and Safety at Work Act 1974 still forms the basis of workplace safety law in the UK and since 1974 there has been a massive reduction in both fatal and non-fatal injuries, with the HSE stating that the former has fallen by 85 per cent and the latter by 77 per cent. Changes in the types of work that people carry out – with the number of workers in manufacturing declining by over three million and the growth of the service sector – accounts for some of this improvement but certainly not all.
"put simply, an area seemingly free from slips, trips and falls risks one day can be a real problem the next"
ARTICLE CONTINUES BELOW