Awareness, pressure, fear, concentration, and diminishing the risk. These five behavioural traps are the root cause of all accidents attributable to human error.
It is essential that the technical aspects of using any equipment are adhered to. This is especially true for breathing apparatus where the proper use of that equipment means the difference between life and death. There's no question that ensuring correct use of breathing apparatus can be more complicated than for other forms of PPE. Even when technically being used absolutely correctly, however, this still may not be enough to completely safeguard your workers from workplace respiratory hazards.
It may seem obvious to state that it is human beings who use breathing apparatus, but to overlook this would be to negate an entire area of potential hazards. With us humans, you see, comes human errors. It is we as humans that get distracted: tired, stressed, pushed beyond our capacity. This leads to poor decisions and in turn, unsafe acts. For example, what percentage of the workforce do you think actually understands the details of why they have to wear respiratory protection? If they do comply with its use, is this behaviour most easily attributed to workers having a thorough, in-depth comprehension of occupational hazards; or the fact they simply know they're meant to wear it and will get in trouble if they don't?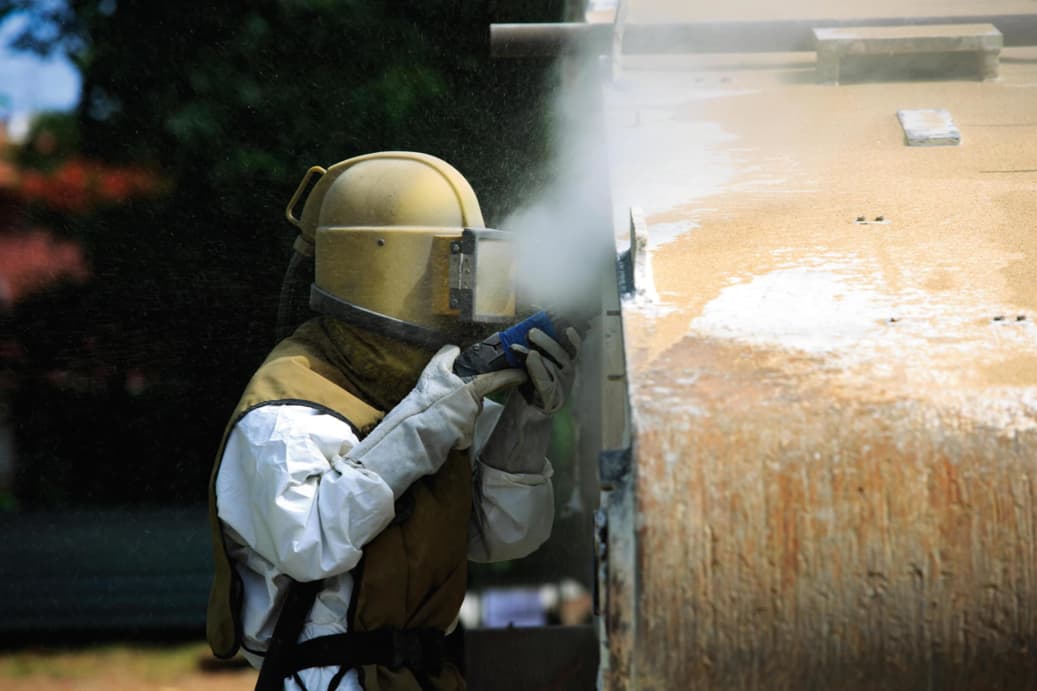 Some of you at this point may be thinking that if the equipment is being used then it doesn't matter whether or not the workers fully grasp the reasons why, and to a certain extent this is true. That is until, of course, said worker enters a confined space without breathing apparatus, perhaps because they did not know the characteristics that define a confined space, only to be rapidly overcome by a build-up of toxic gases.
"there's no question that ensuring correct use of breathing apparatus can be more complicated than for other forms of PPE"
Just to set the contextual scene, the terrible accident outlined in the case study that follows details a confined space tragedy, which could easily have been prevented should adequate breathing apparatus been in place, with workers trained in its use and importance.
Three workers were required to remove Oil Based Mud (OBM) and Water Based Mud (WBM) residues from four tanks on board a ship in port. The three workers were employees of Contractor B which had been subcontracted by Contractor A.
The vessel's and both contractors' supervision realised the high risk nature of tank entry and took all the numerous precautions required for safe tank entry work.
Initial atmosphere test sampling on all four tanks was conducted by the Contractor B Supervisor using his multi-test meter. The vessel Chief Officer expressed concern about the short sampling probe being used for the test and offered the use of the vessel's testing equipment. This was declined.
ARTICLE CONTINUES BELOW