It's not the fall that kills you; it's the sudden stop at the end. This quote from Douglas Adams, author of The Hitchhiker's Guide to the Galaxy, sums up the key issue with falls from height; if you haven't been able to design out the risk of a fall, the correct selection of working methods and PPE can prevent that sudden stop at the end.
Early days
For as long as there have been buildings and structures, people have been working at height. The ancient Greeks and Egyptians used hawser laid ropes made of water reed to suspend workers at height. An early form of rope access involved the bosun's chair, which was originally just a short plank or swath of heavy canvas, which was used as a seat at the end of a rope.
This method was notably used in the building of the Hoover Dam in the 1930s by men who were known as High Scalers. These are still in use today; however, there are many more safety precautions taken in the current versions of the bosun's chair. These include safety devices similar to those found in rock climbing harnesses such as safety clips and additional lines.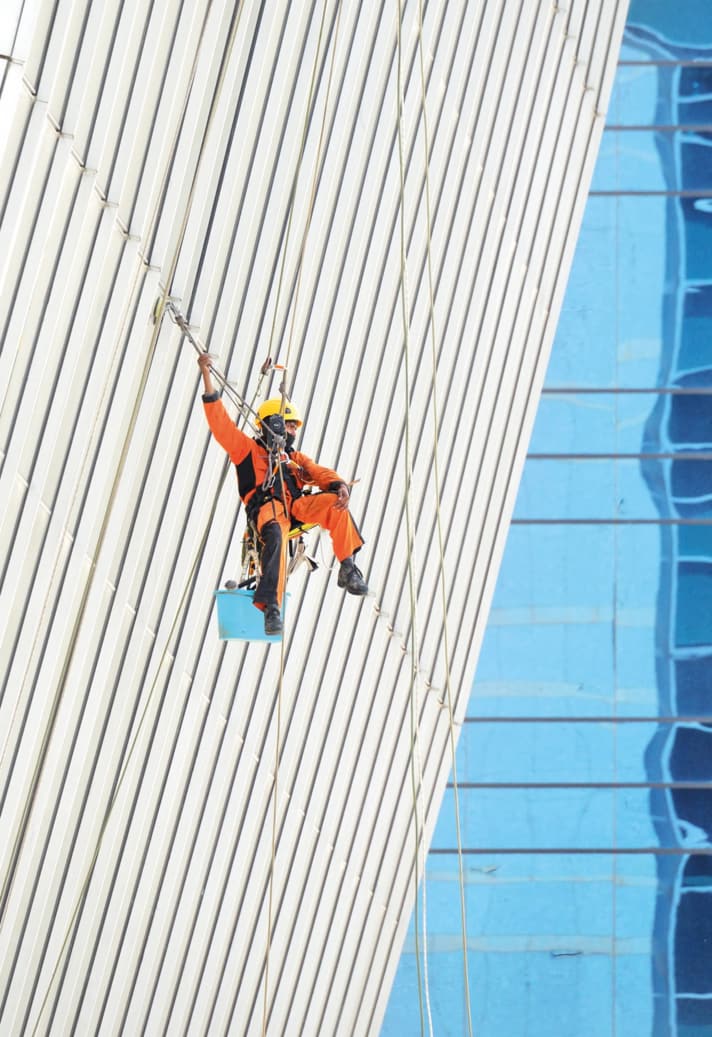 What exactly is 'working at height'?
The UK's Health and Safety Executive (HSE) defines working at height as work in any place where, if precautions were not taken, a person could fall a distance liable to cause personal injury.
Examples of working at height include:
Work above ground / floor level
Work where the individual could fall from an edge, through an opening or fragile surface
Work where the individual could fall from ground level into an opening in the floor or a hole in the ground
It is important to note that working at height does not include a slip or trip on a level surface, as a fall from height has to involve falling from one level to a lower level. Equally, walking up and down a permanent staircase in a building does not constitute working at height.
ARTICLE CONTINUES BELOW