Since being named Best Woman Consultant at the 2017 European Women in Construction and Engineering (WICE) Awards, I am often asked whether I have experienced any discrimination in the workplace as a female engineer. And I am always pleased to be able to say no. However, perhaps this is not strictly true.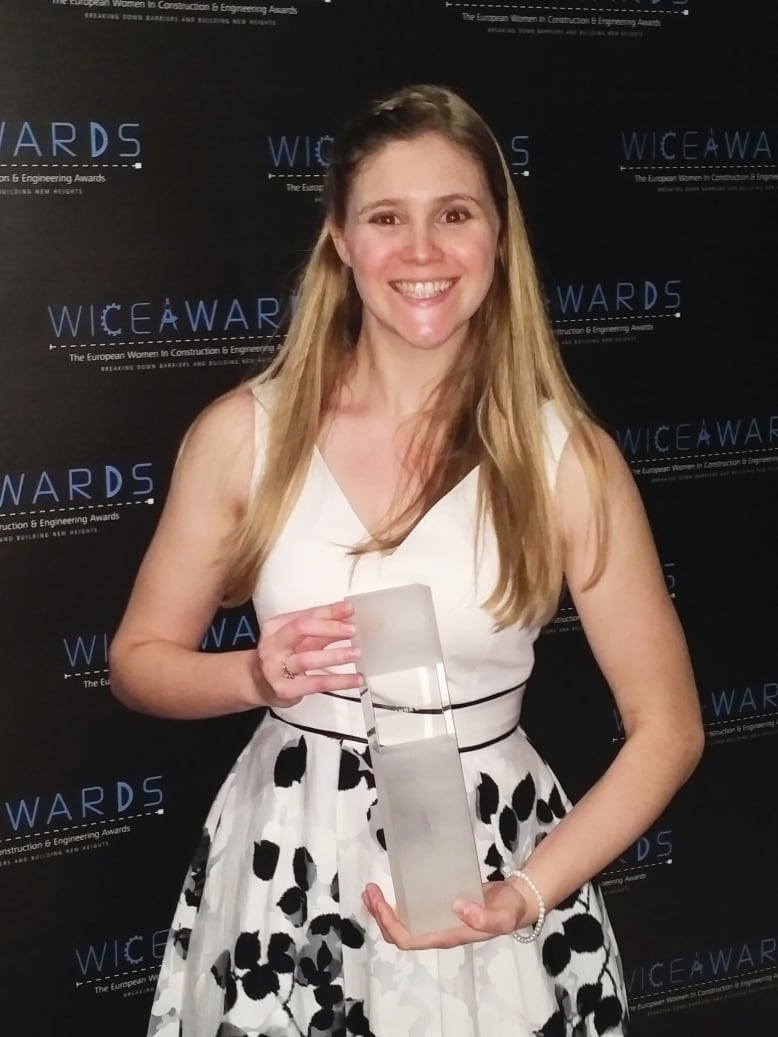 When I say no with such confidence, I am thinking about a very specific type of discrimination, that of colleagues, clients or other consultants making a sexist remark or judgement because of my gender. But that, thank goodness, has never been a problem. I find the construction and engineering industry is very welcoming towards all and actively craves diversity, including a genderbalanced workforce.
However, I have since realised that there is one area where I do feel discriminated against. And that is personal protective equipment (PPE). Although the industry is gradually heading towards addressing its gender imbalance, the PPE available for women on-site simply does not match the progressive and inclusive attitudes of the modern-day construction and engineering industry. Women are still struggling to find PPE that fits, which means that is it not personal (more a one-size-fits-all generalisation) and the poor sizing may also reduce the PPE's functionality by making it less protective and less safe.
One size does not fit all
To make the playing field an even one, we must take a step back and recognise the physical differences between men and women. Women have different body shapes to men and are generally smaller. It is, therefore, necessary to create two different ranges to cater for these differences. Suppliers have taken a step in the right direction by starting to offer some women's PPE. However, the limited range available means that it is still not good enough. Currently, less than 10% of our supplier's catalogue is women's PPE, and this company is one of the more balanced ones. Basic items such as high-visibility T-shirts, jackets and trousers are now available in women's sizes and styles, but the moment you start to get more specific such as wanting items that meet more-stringent health and safety specifications for construction work or terminal sites, or fire-retardant kit, women are still forced to buy men's items. Even those items that are available in women's styles are noticeably more limited: there are two colour options for women, whereas men have six; there is one brand option for women and four for men. I believe every item that is available for men should also be available for women.
"Pretty in pink"
To those unfamiliar with the industry, please do not think me vain. The colour problem is not just an aesthetic preference! Many clients and sites require staff to wear certain coloured PPE depending on their role, the site, the consultant, etc. For example, site operatives may be asked to wear yellow and banksmen to wear orange. If you are a woman on a job that requires a blue or a green jacket, you have to buy a men's style. It is so important to me to be judged on my merits regardless of my gender, but with ill-fitting PPE, women stand out before the job has even begun.
"women are being prevented from working safely, comfortably or even at all because of their size"
Rosey in basic women's PPE. Rosey would like to see women's styles and sizes extended into all ranges, not just the basics.
ARTICLE CONTINUES BELOW