"Men occasionally stumble over the truth, but most of us manage to pick ourselves up and hurry along as if nothing ever happened." -Winston Churchill
Churchill definitely had a lot of good quotes (unless you were Lady Astor) but this is certainly my favourite, and in terms of the title: Slips, Trips and Falls – Paradigm Shift, so very appropriate, because when you're done reading this, hopefully you won't just hurry along as if nothing ever happened. And hopefully this will be because of some significant paradigm shifts, which will give you a different perspective – and hence, a different set of tools to help prevent slips, trips and falls – significantly (like 50-60%).
So, here's the first one, or the first question, which also relates (at least loosely) to the quote. When it comes to slips, trips and falls, what is really more important: what you stumble on or the hurrying? How many times have you slipped, tripped or fallen because you were rushing, which is one of the four states (or human factors) we'll be discussing: hundreds of times? Thousands? Can you even begin to count?
If an employee fell and was injured because he or she tripped on something that shouldn't have been there or slipped on something – usually liquid – that shouldn't have been there, it would be incredibly rare to see anything in the incident/ injury report about the employee rushing, not seeing the hazard and thus avoiding the fall. It would be much more likely (worth betting on, in fact) that the focus – probably the entire focus – of the investigation, interview and actions taken to prevent recurrence would all be focused on the hazard that shouldn't have been there. And the nice thing about all that – it's easy! There is, however, an almost comical problem when presented with the situation that there wasn't in fact a hazard that wasn't supposed to be there, but rather the employee. Or we could just think of ourselves, simply tripping over our own feet. We've all done it – lost our balance and fallen on a perfectly good stairway, hallway or pavement. Sometimes we blame our shoes, but in reality, that is a very small percentage of the total problem.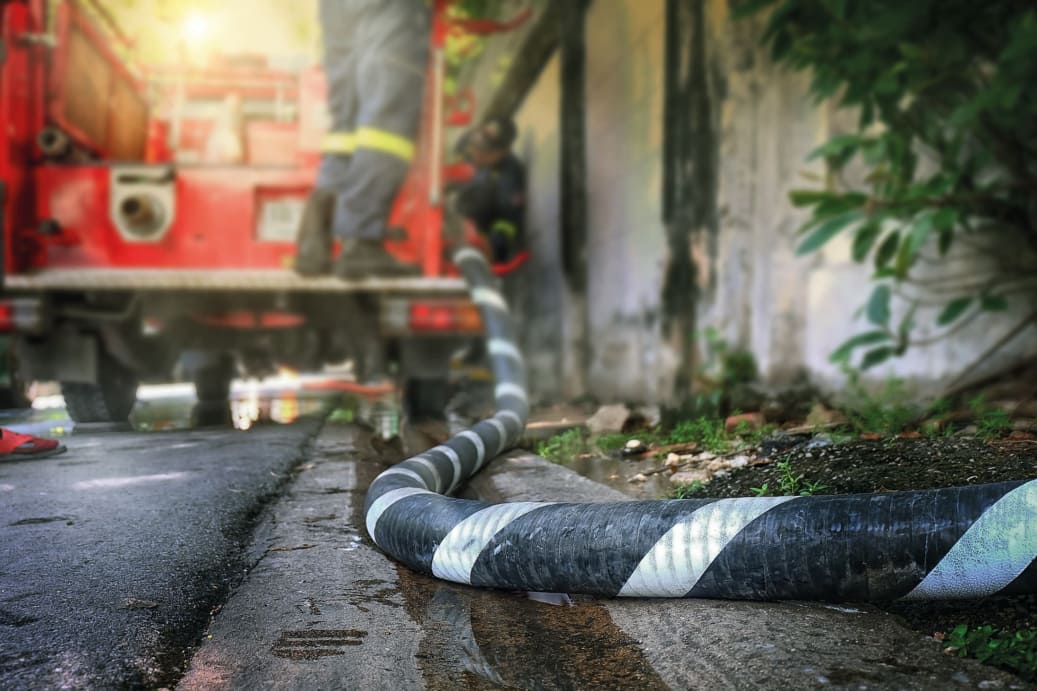 What truly is comical is when you look through incident reports for industrial workplaces; and I'd know – as a behaviour-based safety consultant in the process of building critical behaviour checklists based on the actual injuries at that site – I've looked at thousands. What you find is that 20-30% of them are slips, trips and falls, or about 25% of their recordable injuries. But only so many of them had a "culprit hazard". Lots and lots (and lots) of people fell on perfectly good stairways or on the plant floor with no liquid present. So, what do you say or do for "Action taken to prevent recurrence"? More training? How absurd, and yet "re-instructed worker", "recommended worker to pay more attention in future" and "reviewed policies for stairways and handrails with employee" are exactly what you see in that last column or section entitled "Action taken to prevent recurrence".
So, you're going through report after report, file drawer after file drawer, and you've seen, by now, hundreds and hundreds of incidents of these totally flimsy "actions taken to prevent recurrence." You might in this scenario, especially if you're tired, say something to the client – like I did – along the lines of: "why do you even bother writing anything here? You wouldn't bet a pound, let alone 1,000 pounds that this would ever prevent recurrence.
"under normal working conditions people can see the hazards, think about and negotiate them with relatively few problems"
To which the safety person – who was of course equally tired because he'd been going through all the reports with me – responded with: "Because… You know full well that if I hand this in without that last column filled in they'll just throw it back at me – so I just picked something". "Did you actually reinstruct him?" I asked. He just shook his head as if to say, "Are you nuts? Of course not."
So, this being the case, what can you do that actually will work?
ARTICLE CONTINUES BELOW