The world is rapidly changing, as are living standards. To be on top and the first in business, companies and entrepreneurs have to be up-to-date with the latest news in their industry. The year 2018 is a year when the new PPE Regulation (EU) 2016/425 should be applied. The prior Personal Protective Equipment regulation was more or less unchanged since 1989, and now a new regulation brings with it new standards for, among other elements of PPE, hearing protection.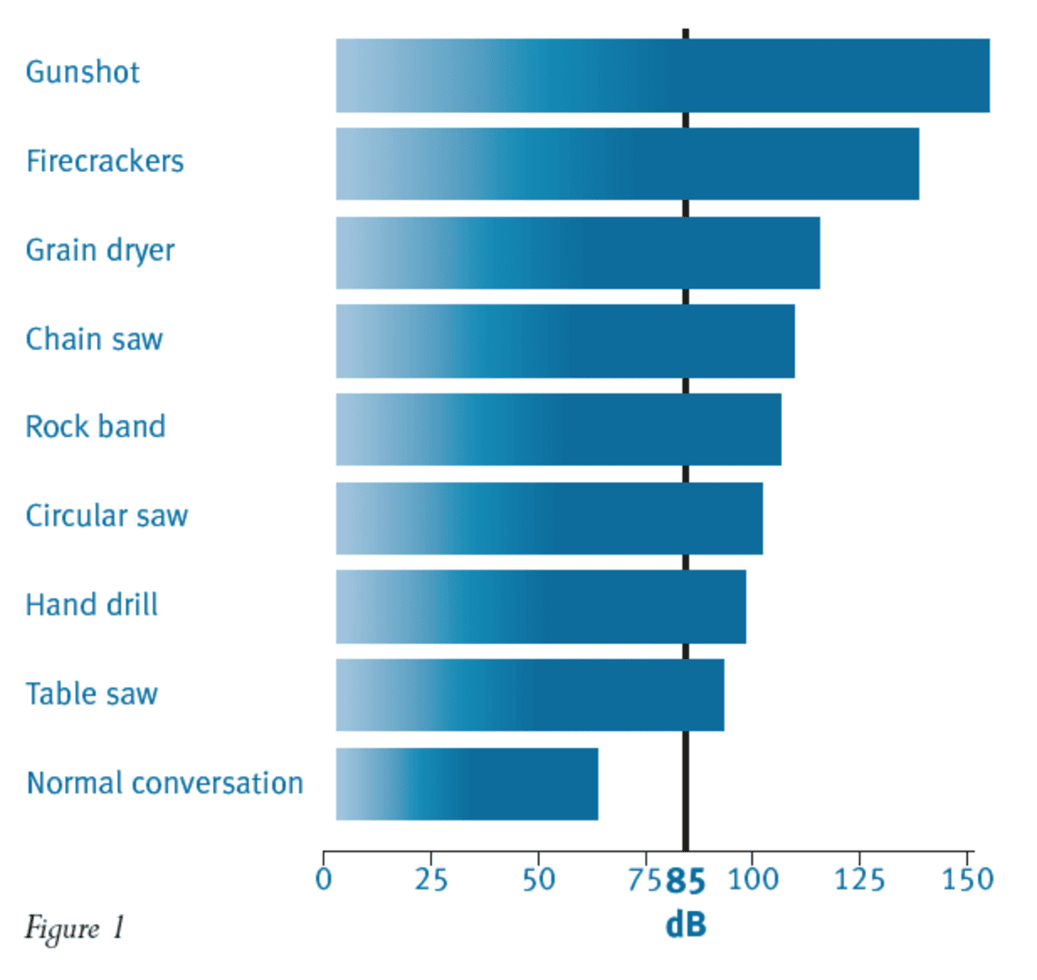 What is hearing protection?
Hearing protection is a set of measures to protect the hearing from external influences and to reduce the risk of hearing loss. People should protect their hearing if the sound or the noise level at the workspace exceeds 85 dBA. There are special devices to measure the noise level, but there are also tips for workers to self-estimate if the hearing protection is needed.
The worker requires hearing protection if:
He has to raise his voice to speak to a person one meter away
The ears 'ring' after noise exposure
After leaving the noise area, the sounds are dull, flat or muffled
Figure 1 shows examples of sounds both in and out of the workplace to give a sense of perspective on the noise levels.
It is important to know that real protection from hearing loss is achieved only with the use of protective equipment for 100% of the time spent in a noisy environment.
Types of devices
There is no better hearing protection than simply removing noise from the equation. In certain situations, however, this is not possible. There is no single 'best' protector for all individuals and all situations; however, there is a rule: to be effective, it must fit properly. Besides this, the hearing protection device has to have sufficient noise reduction, and be comfortable and be compatible with other personal protective equipment.
ARTICLE CONTINUES BELOW