Respiratory protection in the workplace includes the safety measures used to protect workers from exposures that can result in serious and harmful health effects - exposures such as dust, diesel fumes, welding fume, silica dust etcetera. These safety measures will involve specific engineering controls (control methods) that are designed to minimise exposure to contaminants, or the use of Respiratory Protective Equipment (RPE) – or a combination of both, dependent on the individual scenario.
Why is respiratory protection important?
If respiratory protection isn't used, then workers can be exposed to a number of serious health hazards, which are caused by inhaling dust and other contaminants, including but not limited to: welding fumes; gases; solvent vapours; diesel exhaust fumes; legionella and other biological agents; wood dust; silica dust; asbestos; and isocyanates, epoxy and other resin vapours and mists.
The exposures listed above pose serious risks to workers' health, and can result in lung diseases which are debilitating, irreversible, life-limiting, and in some cases – fatal. These diseases include: lung cancer; pulmonary fibrosis; asthma; pulmonary oedema; pneumonia; and chronic obstructive pulmonary disease (COPD) – conditions include chronic bronchitis and emphysema.
"workplace exposures such as dust, diesel fumes, welding fumes, silica dust etc. can result in serious and harmful health effects"
In the construction industry, workers are 100 times more likely to die from an occupational disease than a workplace accident. A further example of workers at risk of exposure are welders. Welding is one of the top 10 causes of workrelated cancer, causing an estimated 150 deaths a year in the UK. In addition to COPD, welding is associated with numerous serious health conditions such as asthma; metal fume fever; effects on the nervous system; reduced lung function; and short-term irritation of the throat and lungs.
Who should use respiratory protection?
In simple terms, anyone who is potentially at risk of inhaling contaminants should use the appropriate respiratory protection. Whilst vital for any workplace where there is a risk of exposure, respiratory protection is especially relevant for many employees in the construction industry, and also in manufacturing, e.g. welders – for the reasons outlined in the previous section.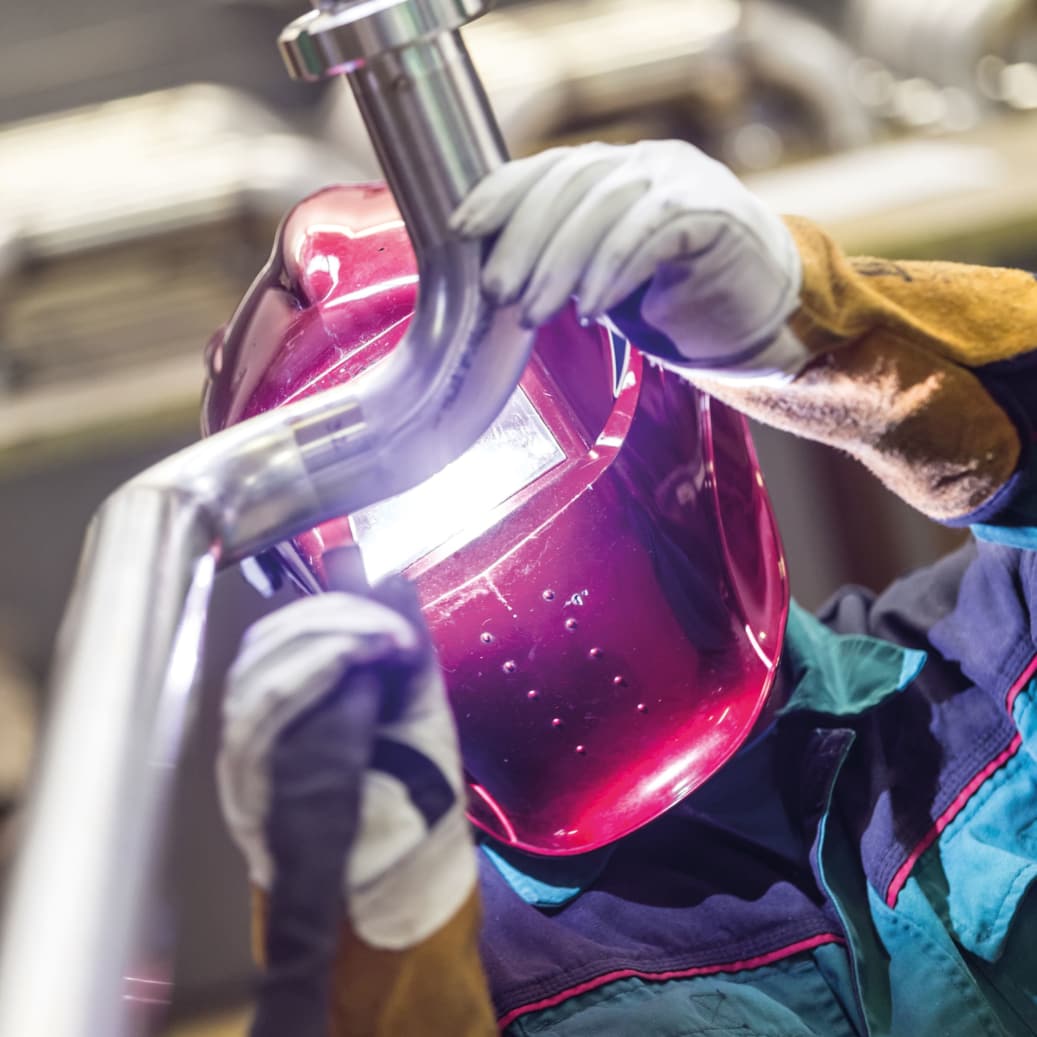 If in any doubt about whether they are at risk from exposures, employees should seek guidance from their health and safety manager, or the designated person within their company who has responsibility for health and safety.
ARTICLE CONTINUES BELOW