Many different types of gloves are available to protect hands and forearms from cuts, abrasions, puncture wounds, vibration, skin contact with hazardous chemicals and some electrical shocks. Other dangers to hands come from exposure to heat and/or flame and cold. SATRA has invested in technology to test the thermal resistance aspects of gloves and SATRA's Hannah Althorpe provides an overview.
New European PPE Regulation (EU) 2016/425
In Europe, items worn or held to provide protection fall within the scope of the Personal Protective Equipment (PPE) Directive 89/686/EEC, soon to be replaced by the PPE Regulation (EU) 2016/425. Both the Directive and Regulation specify that the manufacturer is responsible for ensuring that the product meets a number of basic health and safety requirements. A process of type examination and approval must be followed using an EU Notified Body, such as SATRA, before products can be placed on the market.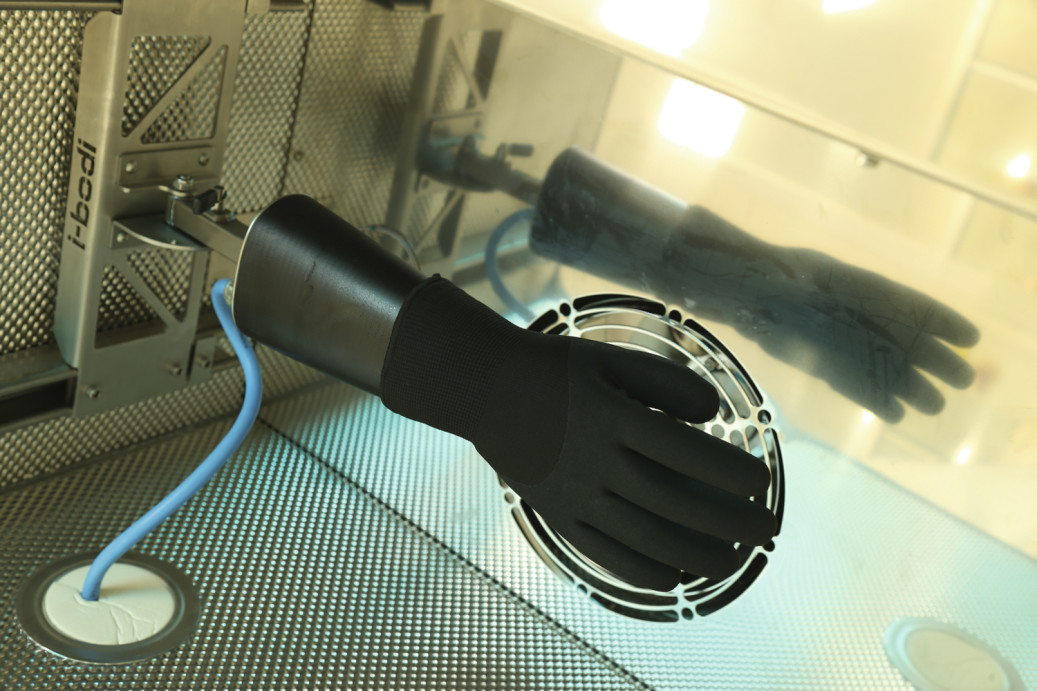 As a part of this process product assessments and tests will be required to prove that the product meets the basic health and safety requirements. Many harmonised European standards have been developed to help standardise this process. They allow a presumption of conformity to the Directive that the Notified Body can use when assessing the product. This article discusses those harmonised standards relevant to gloves protecting against heat, flames and the cold.
EN 407: 2004
EN 407: 2004 – Protective gloves against thermal risks (heat and/or fire) is a general standard designed to be used for any glove which is to be produced and sold as providing protection against thermal hazards. The methods and performance levels included in the standard are dependent on the field of application of the glove. Some specialist applications are covered in additional standards such as EN 12477: 2001 - Protective Gloves for Welding.
EN 407:2004 includes six thermal tests; burning behaviour, contact heat, convective heat, radiant heat, and small and large splashes of molten metal. It also refers to EN 388: 2003 and EN 420: 2003+A1: 2009 for mechanical and general performance requirements. The test(s) selected are based on the intended use of the glove.
Burning behaviour
The burning behaviour test is undertaken in a controlled chamber where the glove is suspended vertically by the cuff so the middle finger is at the midpoint of the lower edge. The burner is then mounted at an angle of 30° to the vertical with a distance of 20mm from the tip of the middle finger of the glove to the burner. This is the point of application of the flame. Two gloves are tested, the first for three seconds of ignition time and the second for 15 seconds. The afterflame and afterglow times are recorded and the glove inspected for damage to the materials and any seams present.
ARTICLE CONTINUES BELOW