The Advanced Textiles Research Group at Nottingham Trent University has developed a vibration sensing glove for the monitoring of hand transmitted vibrations. The aim of this article is to describe the developmental work leading to this innovation.
Our motivation
Vibration related injuries are a serious concern in the workplace and can lead to severe and permanent disorders, making the monitoring and reduction of vibration exposure paramount.
Vibration related exposure falls into two general categories: whole body vibration and hand-transmitted vibration (HTV), which is often referred to as hand arm vibration (HAV) exposure. Estimates from the United Kingdom's Health and Safety Executive indicate that almost two million workers in the UK are at risk, with experts in the United States also identifying that about two million people in the USA are exposed to HTVs, highlighting the large segment of society that this issue effects.
HTVs are typically experienced from power tool use, ranging from hand drills to road breakers. As a consequence, injuries are principally experienced by workers in primary industries including construction, automobile repair and mining.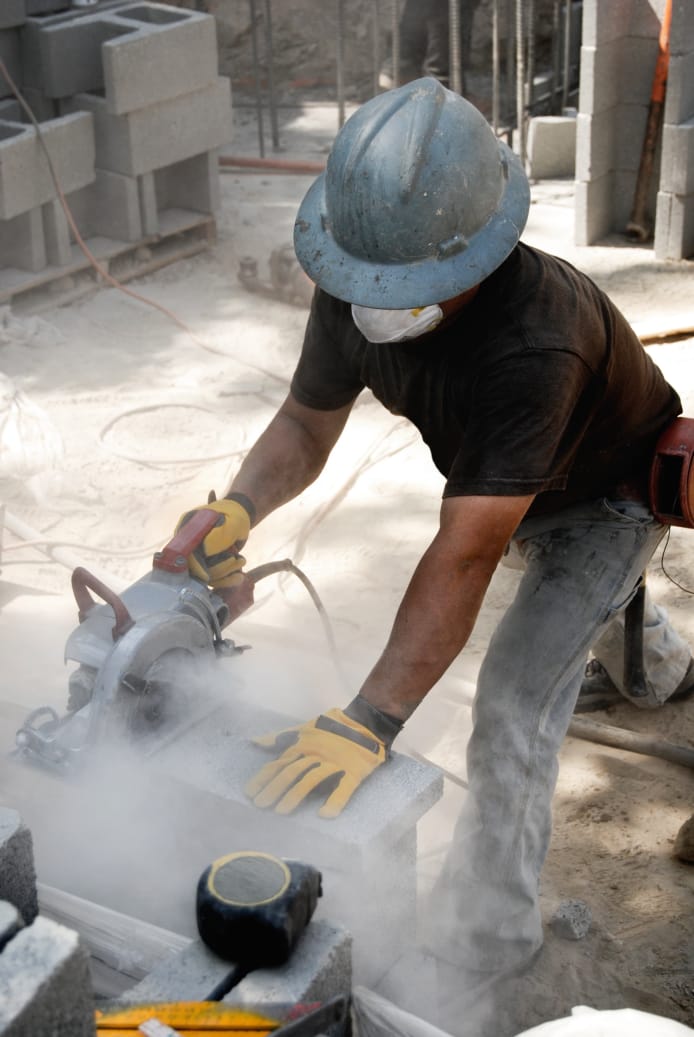 HTV induced injuries typically take one of two forms: Hand Arm Vibration Syndrome (HAVS) or Carpal Tunnel Syndrome (CTS). Hand Arm Vibration Syndrome is often known as Vibration White Finger (VWF) due to the distinctive white colouration of the fingers of those suffering due to vascular damage restricting blood flow. HAVS is a secondary form of Raynaud's syndrome, which is a condition where vasospasms of the arteries cause periodic reductions in the blood flow, with the vasospasms caused by nerve damage. In addition to aesthetic changes HAVS can lead to a reduction of sensitivity in the fingers, starting in the tip, which will become more severe if left untreated.
"the strong evidence base linking overexposure to vibration and injury has resulted in a number of countries instituting legislation to limit vibration exposure"
In more extreme cases, muscle damage can occur resulting in a reduction in manual dexterity and grip strength; in these cases symptoms may also be accompanied by significant pain. Continued exposure to HTV will have an additive effect to HAVS suffers symptoms with transient effects becoming permanent with continued exposure, which can ultimately lead to finger loss. There is a direct relationship between the use of vibrating power tools and occurrences of HAVS and this has been well investigated within the scientific literature.
Carpal Tunnel Syndrome (CTS) is not exclusively caused by vibration exposure and can be linked to other health conditions such as obesity, but the cause of CTS in most cases is unknown. Pathophysiologically the condition is instigated by the compression of the median nerve as it passes through the wrist. Repetitive motion is often cited as a cause of CTS in a workplace environment. Many studies have also linked CTS occurrences to HTVs exposure, with some work going as far as to suggest that workers are at an increased risk of developing CTS by vibration exposure levels below the safe threshold determined for HAVS. CTS can cause numbness in the hands, or discomfort or pain in the hands, wrists, or forearms. Other symptoms can include a reduction in manual dexterity or grip strength. In untreated cases CTS results in an atrophy in the muscle at the base of the thumb.
ARTICLE CONTINUES BELOW