Since hazards such as sparks, spatter, radiation fumes and even electric shock are common in many of the processes used for joining, welding operators need to wear suitable protective equipment.
The use of PPE is a good safe practice, and in welding, CEN and ISO standards detail the requirements that these protective items need to fulfil. Two examples of such standards are ISO 11611 and ISO 4850:1979.
ISO 11611 specifies the minimum necessary safety requirements and test methods for protective clothing including hoods, aprons and sleeves.
ISO 4850:1979 (Personal eyeprotectors for welding and related techniques) specifies the numbering of and transmittance requirements for filters intended to protect operatives performing the manual work involved in technologies such as welding, braze welding, arc gouging and thermal cutting.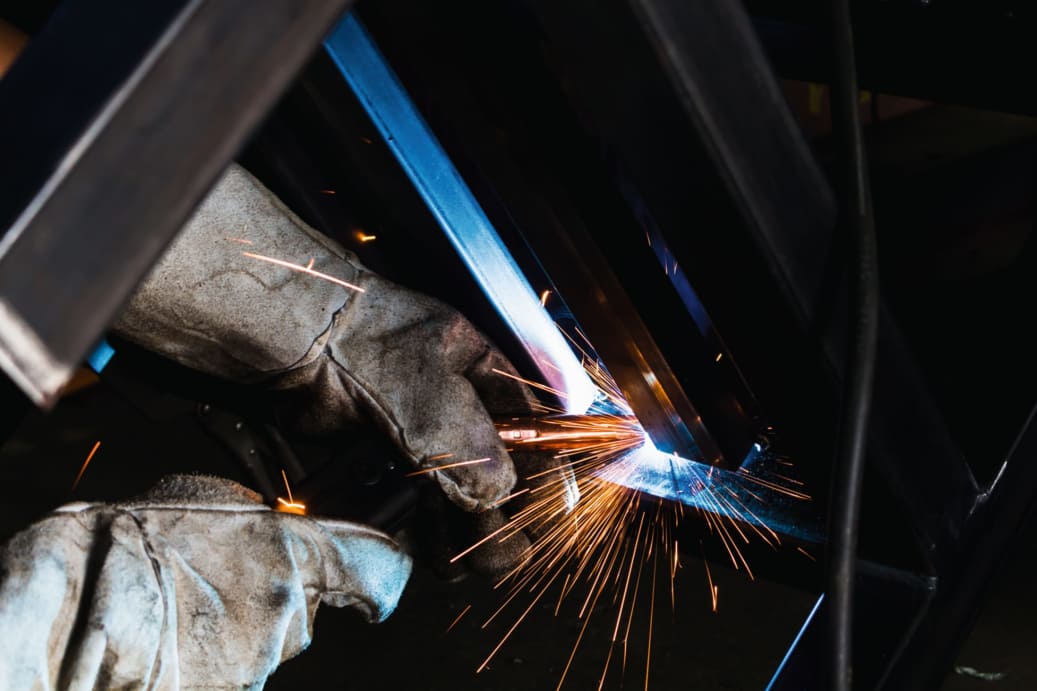 Electromagnetic fields, a risk to be reckoned
Electromagnetic fields are increasingly used in many fields, such as medicine with magnetic resonance imaging (MRI), telecommunications equipment, transportation systems that use direct current (DC) or static magnetic fields and high-energy physics research facilities, amongst many other examples.
More recently the awareness of the potential health problems related to exposure to electromagnetic fields has led to a new European law (EU Directive 2013/35/EU) which indicates the need for workers' exposure to electromagnetic fields (EMF) to be assessed. For most industrial processes the levels of exposure will be low, and no further action will be necessary. However, there are some welding processes that produce high levels of EMF, which can lead to workers being exposed to fields higher than permitted. Electromagnetic fields cannot be seen or heard, so an assessment by measurement or calculation is required.
"the assessment should take into consideration the level of electromagnetic fields at various positions around the welder, as well as the frequency of the field"
This Physical Agents Directive 2013/35/EU encourages improvements in workers' safety and health across the EU, specifically targeting workers' exposure to risks arising from electromagnetic fields (EMF). Since its enforcement at the beginning of July, all European companies need to ensure that their processes are compliant with this directive. Even if no further action will be required for the majority of businesses, those that use equipment operating at high frequency or high current levels may need to conduct more detailed assessments.
ARTICLE CONTINUES BELOW