Such hazards could include sparks and hot particles, molten metal splashes, direct flame, radiant heat, solvents, acids, alkalis, oil, grease, blood and body fluids, asbestos fibres, and other hazardous substances. High-visibility overalls may also be appropriate where people are exposed to hazards from moving traffic, or from moving plant or equipment under the control of an onboard operator.
What are coveralls used for?
Overalls must be of a suitable design and material to protect people from a given hazard. For example, overalls to protect from sparks and hot particles should be made of a flame-resistant (FR) fabric and should not have wrist or leg turn-ups that could catch sparks. In addition to FR fabrics, manufacturers specialise in developing a range of textiles with relevant properties to protect from various hazards, such as anti-microbial textiles for use in healthcare and food preparation, or a combination of flame retardant fabric with high visual properties for people working with sparks who also need to be seen - for people working on a rail infrastructure, for example.
Related: A guide to asbestos hand protection
Safety suppliers offer a wide range of general and special purpose protective clothing to handle various hazardous tasks, including disposable overalls for processes such as asbestos removal.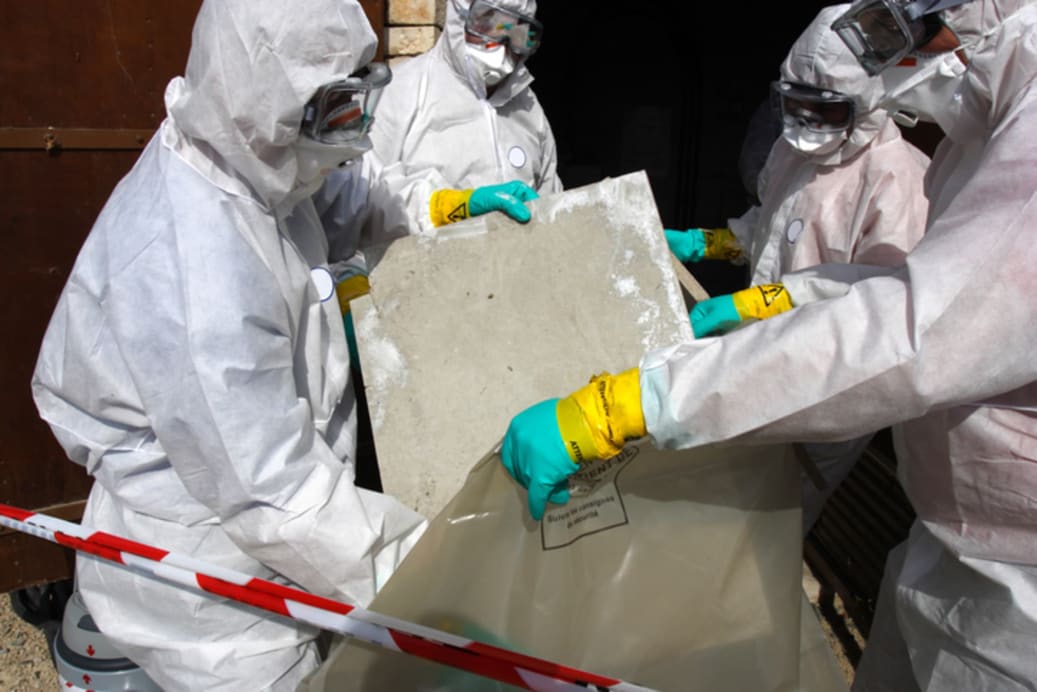 Employers need to make suitable arrangements for the laundering and replacement of overalls when they become soiled or contaminated. When working with particular significant hazards, e.g. asbestos or lead, it is recommended that overalls are commercially laundered by specialist launderers, in order to prevent workers exposing family members to these hazards by bringing soiled overalls home to wash.
It is also recommended that employers provide a place where workers can keep their own clothing free of debris that may be present in the atmosphere, or which could be transferred from the soiled overalls. An example is to provide each worker with two lockers - one to keep clean clothes in, and one to keep work overalls in.
All protective clothing is of course a compromise between comfort and protection: in warmer environments the best comfort would be derived from wearing a vest, shorts and sandals or even less. This attire, however, wouldn't help much if your working environment poses the risk of being splashed with hydrochloric acid. On the other hand, the best protection might be derived from sealing yourself inside a lead-lined steel box, but it wouldn't be too comfortable - or practical.
Protective clothing fabrics
ARTICLE CONTINUES BELOW