The increasing use of in-house sign and label printers to maximise the speed of sign creation, allowing faster notification of awareness of hazards, has changed the technology now on offer to industry.
Over the last 40 years, there has been a steady evolution in creating health and safety signs in-house, when needed. Previously, the sign catalogue had been the main source of signs, but these vehicles never answered the question: "how do we make a sign now, with a unique risk and location specific reference?"
Flexibility and change are important elements of safety; adapting your safety notices to real time hazards and ensuring a broader audience can understand the warnings is crucial in modern industry.
Traditional failings
A4 prints, rushed out of a laser printer and stuck up with tape are no longer acceptable, nor is the hand-written notice placed as an afterthought.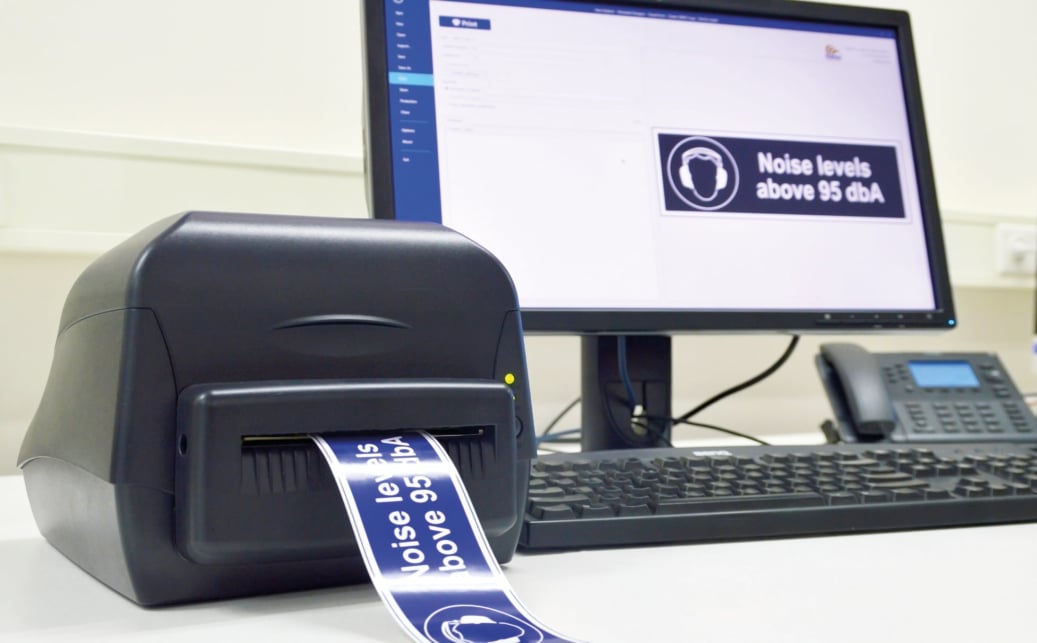 Durability, especially outdoors, is vital – an important safety message should not fall off or fade due to inclement weather or aggressive environments.
The traditional products have been a range of single colour, thermal transfer printers, which use resin ribbons to print onto vinyl and polyesters, coupled with a fit for purpose design software. The single colour ribbons could be changed to give a variety of combinations using different single colour and coloured background combinations, but multiple colours always proved a challenge.
Evolving needs
Safety signage is a mix of sign and symbols; symbols contain the message in themselves and the sign gives the directive.
ARTICLE CONTINUES BELOW