As the climate changes in the great outdoors, so does the demand for PPE retailers to offer their consumers a new level of rugged and reliable footwear. The Amblers Safety SBH Hybrid is a stylish, comfortable and sturdy boot and was the highlight of the A+A International Trade Fair 2017. European distributors were overwhelmed by the reaction of customers.
Waterproof and windproof
The boots not only have a fully waterproof high rubber galosh with sealed seams at the base, but also an internal waterproof, breathable membrane. This combination of precise technology is designed to keep your feet 100% dry when working in exposed environments. Moisture wicking lining and water-resistant breathable mesh panels provide perfect climate control, reducing the risk of sweating feet.
Slips and trips
Construction sites and agricultural terrains can become wet and slippery due to inclement weather conditions. A high-profile temperature resistant nitrile rubber outsole with special traction surface pattern gives excellent grip and high edge stability for precise stepping on uneven ground.
Lightweight comfort
PPE has taken an evolution in comfort. Not only are the elements considered in the SBH Hybrid wear, but also the ability to work on your feet all day. Metal-free components keep these rugged boots surprisingly lightweight. A 200J impact and compression resistant toe cap is ergonomically shaped from lightweight fibreglass composite materials offering a wide toe box for plenty of wriggle room. The boots are also equipped with an anti-penetration non-metal high strength synthetic fibre midsole, giving on-site underfoot protection.
Energy-rebounding EVA foam pellets in the midsole offer light, flexible and resilient underfoot cushioning. The ergonomically shaped memory foam foot bed with pressure point support comfortably moulds to the shape of the foot. These features combined with deep padded collars meet a professional's demands for all-day comfort and function.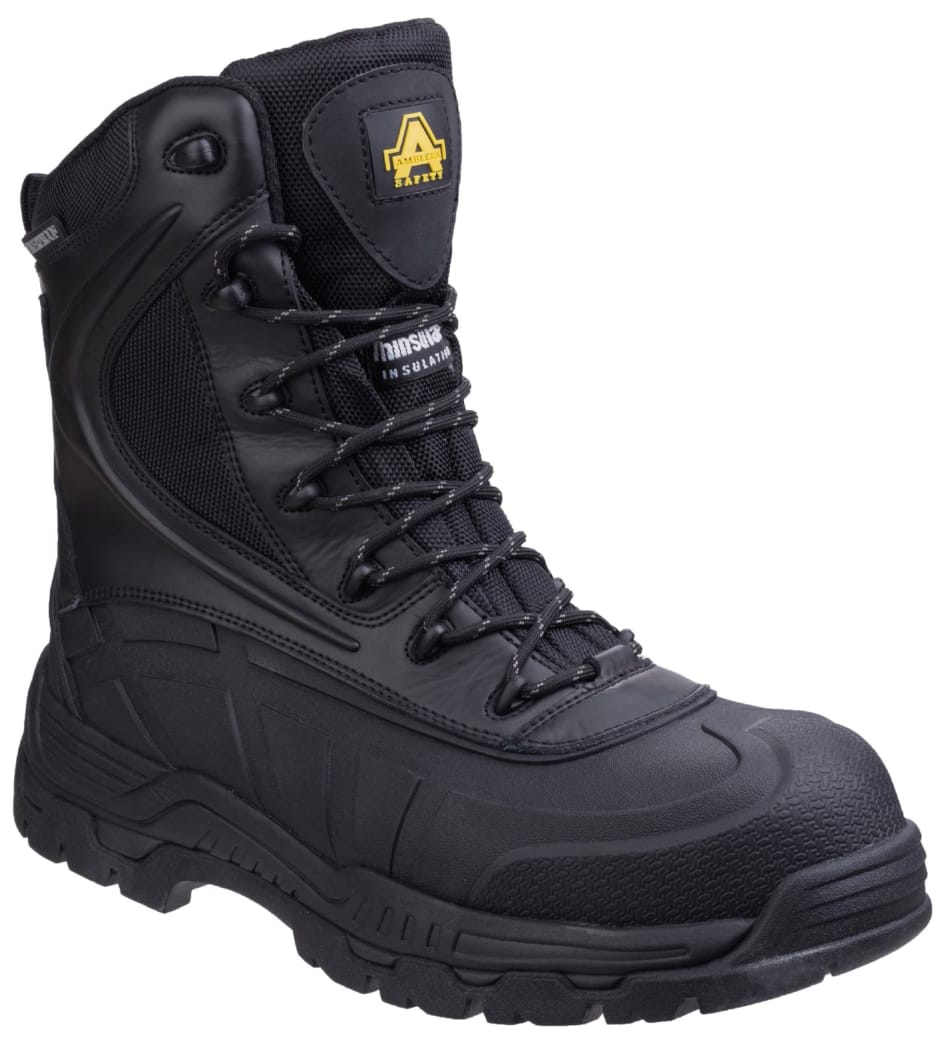 AS440 Skomer Hybrid Hi Leg Non-Metal Safety Boot EN ISO20345:2011 SBH P E A FO WRU CI HRO SRC
ARTICLE CONTINUES BELOW